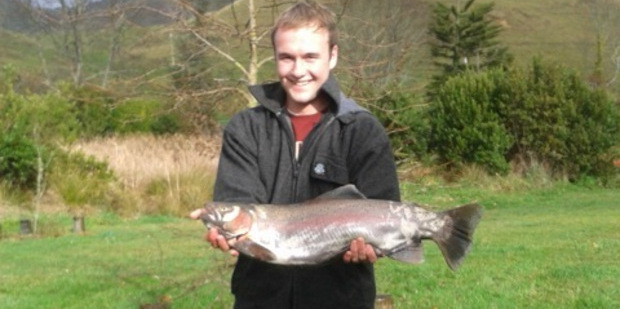 Some stories making headlines across the regions today include: A teen new to fishing has caught a record-sized trout in Rotorua's Lake Okareka, a massive tree crashes into an elderly lady's home in Kaitaia pinning her to her chair, and Napier has become home to an international motorcycle gang.
A rookie angler has hooked one of the largest trout ever recorded in Rotorua's Lake Okareka.
An elderly woman had to be rescued from her Kaitaia home after a massive macrocarpa tree crashed into it and pinned her to her chair.
Napier has become a home to the oldest outlaw motorcycle club in the world.
A former Hawera High School student has become a contestant on the hit TV show Project Runway, and Tim Gunn even complimented him on his designs.
Bay of Plenty woman Francine Thomas made a floral masterpiece that had people at the World Flower Show in Dublin thinking they were in New Zealand.
And, a sideline brawl involving parents at a Martinborough under-11 rugby game has sparked emergency meetings and a Wairarapa-Bush Rugby Union investigation.