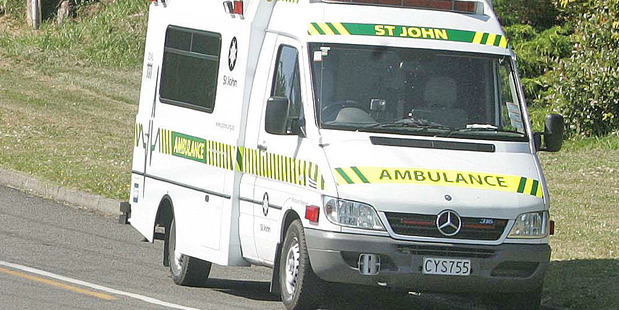 Two St John managers have been suspended from work after an investigation was made into claims they used an ambulance vehicle to taxi them home after a night out drinking.
St John has confirmed it suspended the managers on Thursday — six days after the big night out during which they bailed up a junior colleague to taxi them about in an emergency rapid response vehicle.
Details of the June 27 incident emerged after a family member associated with one of the suspended men raised it during a social gathering. By Monday, an unsigned memo was circulating among staff setting out claims relating to the incident.
It also set out a string of employment-related grievances, contrasting problems arising on the job with the use of the ambulance vehicle by the suspended managers.
The memo claimed three men, including the two suspended, had made for the St John base in Rangiora after an evening out drinking.
They had the on-call officer who was driving one of the rapid response vehicles drive them 20km from town.
St John sources said one of the men had been sick inside the vehicle — a claim which St John denies.
St John South Island Region general manager David Thomas said he learned of the allegations of "inappropriate use of an operational vehicle" on Tuesday.
"I conducted the first interview on Wednesday morning and then with the staff involved on Wednesday afternoon and they were stood down. Following further interviews on Thursday morning, they were formally suspended.
"St John does not condone behaviour of this kind in any shape or form. A vehicle was used inappropriately and that is completely unacceptable to us so we'll be investigating every aspect of this, thoroughly."
He said the staff suspended were "senior" but would not confirm the names supplied to the Weekend Herald by St John sources because it was an "employment matter".
Mr Thomas said the vehicle was "unavailable for a total of eight minutes". He said "at no stage were the two men being investigated driving the vehicle".
St John also appeared to reject the distance travelled.
It said the vehicle was out of commission for only eight minutes.
The figure was based on a dispatch system which logged when vehicles were available, rather than the distance they travelled.
Canterbury's St John staff are believed to be under extreme pressure, with staff shortages requiring overtime to plug roster gaps.
The greatest gaps are in Christchurch, where volunteer crews from surrounding areas are often called to assist with shortages.