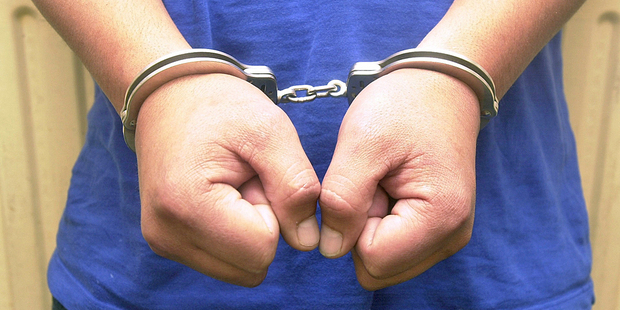 A hepatitis-infected Rotorua man bit a woman's arm and repeatedly punched and kneed her after she woke him from a nap, a court has heard.
Tama James Mason, 44, was sentenced to two years' prison in the Rotorua District Court on Monday after previously pleading guilty to assault with intent to injure, assault on a child and breach of a protection order.
According to the police summary of facts, Mason visited the woman about 8pm on May 11, arriving under the influence of synthetic cannabis.
He was asleep when the woman woke him to ask him to change their crying baby's nappy.
Angry at being woken, he punched her repeatedly in the face, pulled her to the ground then kneed her in the body while she held the baby. When her daughter ran in and yelled at him to stop he backhanded the young child.
He punched the woman several more times then bit her on the forearm before leaving the house. Mason is infected with the hepatitis virus, the summary stated.
Defence lawyer Brian Foote said Mason, who had five previous convictions for male assaults female, understood prison was inevitable. But he was motivated to change his ways, Mr Foote said.
Judge Phillip Cooper said the aggravating factors included the intensity and scale of the assault, the health implications of the bite and the fact the attack was in front of children.
Mason was at high risk of harming others, Judge Cooper said.
"You say you want to change but there's a question mark about your motivation to do that," the judge told Mason.
For more articles from this region, go to Rotorua Daily Post