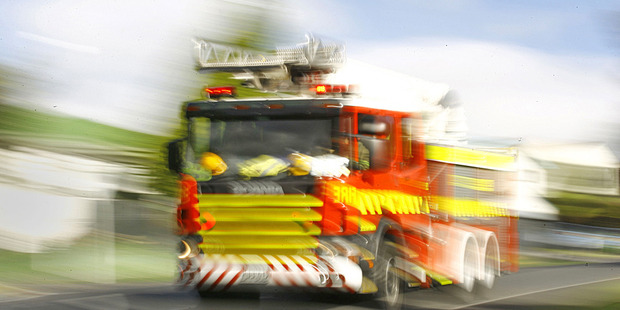 The Fire Service was this afternoon extinguishing a fire in a new bitumen melting plant stored on the property of a Hastings roading company.
The fire at Russell Roads, near the Omahu Road and Hawkes Bay Expressway roundabout, was reported at 2.22pm and was confined to the plant, built into a shipping container and imported by another company just a fortnight ago.
"We've been waiting for them to come and pick it up," said Russell Roads managing director Chris Russell.
Black smoke billowed over the area for a short time as the first of six fire service vehicles arrived, but crews were still at the scene more than an how afterwards.
No one had been hurt and there was no need to evacuate the site, although Mr Russell said staff had to move away from the immediate area.
A supplier's representative from Europe was working on the plant at the time.
"Something must have gone wrong," Mr Russell said. "I guess there will have to be an investigation."
For more articles from this region, go to Hawkes Bay Today