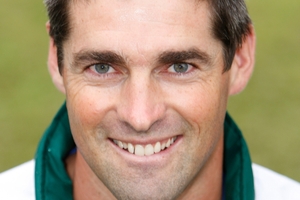 The Peter O'Learys of the world are crying foul over abuse being meted out to them instead of a controversial Kiwi referee with the same name.
O'Leary - and others with the same name - have been at the receiving end of the wrath of Bosnia-Herzegovina football fans after two contentious decisions in their World Cup game against Nigeria in Brazil last Sunday.
The Whangarei teacher, and his Kiwi referee assistants, wrongly ruled out a Bosnia goal by judging striker Edin Dzeko offside.
O'Leary also appeared to miss a foul on Emir Spahic in the build-up to Peter Odemwingie's winning goal, which put Bosnia out of the Cup.
An online petition calling for O'Leary to be sacked from the tournament has received more than 20,000 signatures. Numerous death threats have also been made.
And Peter O'Learys around the world are venting their frustration at being targeted by hate messages. One in Britain posted on Facebook: "I WILL REPEAT THIS AGAIN. I am NOT THE REFEREE who disallowed Edin Dzeko's perfectly legitimate goal."
Meanwhile, NZ referees boss Ken Wallace said O'Leary was having a great time in Brazil despite receiving death threats. The men spoke on Thursday. Wallace said Fifa was backing O'Leary "100 per cent".
He said the threats were an unfortunate reality in the world of competitive sport. "It's a nasty edge. International sport's very high pressured and there's a lot at stake and sometimes people go over the top."
New Zealand police are investigating the death threats, but Whangarei spokeswoman Sarah Kennett would not say whether any protective measures had been put in place for O'Leary's family here.
Tikipunga High principal Alec Solomon said the school was immensely proud of O'Leary, a science teacher, and was looking forward to having him back.
"He's a wonderful teacher and highly respected and valued in our school community."