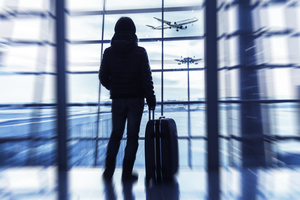 A South African woman who has been accused of importing heroin with a street value of $1.2 million has had a hospital bedside court hearing.
The woman arrived in Christchurch on June 15 and was questioned by Customs officers at the airport.
A total of 99 pellets, weighing 1.2kg were found concealed in the woman's luggage, and on and inside her body, Customs said.
One pellet had to be surgically removed after several days because of the health risk to her.
A hearing was held in hospital yesterday and she was remanded in custody without plea until next month, a Customs spokeswoman said.
Group manager for intelligence investigations and enforcement Chris Howley said the woman was lucky to be alive.
"Drugs themselves are dangerous but when they are swallowed there is a very real risk that the pellets could burst with a potentially fatal outcome," he said.
Police helped Customs with inquiries and interviews throughout the operation.
"People trying to smuggle drugs go to great lengths to hide them, and Customs is continually reviewing its methods to improve detection", Mr Howley said.
Syndicates using couriers did not care about the health and or penalties the couriers face when trafficking drugs across borders, he said.
- APNZ