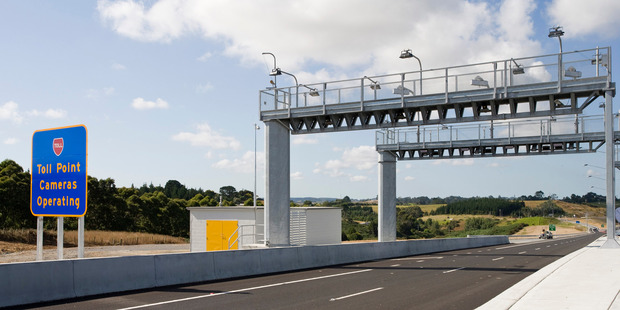 An outspoken opponent of tolls has lost his latest court appeal over unpaid toll fees.
In 2012, retired lawyer Hans Grueber, 72, lost a defended hearing at North Shore District Court on four charges of evading tolls.
He then appealed against the decision to the High Court.
The essence of Dr Grueber's argument, both in the District Court and in the High Court, was that he was not liable to pay the toll because it had not been lawfully imposed.
Before his High Court appeal was heard, Dr Grueber sought the disclosure of information the NZ Transport Agency relied on in setting up the tolling scheme in 2009.
The disclosure request was heard first at the District Court, where it was refused, and then after an appeal, at the High Court at Auckland last year.
At the hearing, Dr Grueber told Justice Patricia Courtney that the consultation process on which the Transport Agency relied for obtaining an Order-in-Council for the toll road between Orewa and Puhoi was flawed by incorrect information provided to a community unaffected by the scheme.
He said that after failing to gain a required high degree of support from the scheme through public submissions, "some bright spark" came up with the idea of surveying the only community likely to support tolls - residents of Whangaparaoa hoping for a separate tolled bridge to be built across the Weiti River.
But Crown lawyer Karen Chang warned Justice Courtney that if she accepted jurisdiction over Dr Grueber's challenge to the Order-in-Council, there could be an impact on every toll charged by the Transport Agency since the road opened.
However, Dr Grueber's High Court appeal was also dismissed, prompting an appeal to the Court of Appeal.
That appeal was also refused, but Dr Grueber applied again, this time for special leave under the Summary Proceedings Act.
In the decision released today, Court of Appeal Justice Alan MacKenzie said; "There is no obvious reason why an application under the Official Information Act 1982 would not enable Dr Grueber to obtain the documentation and information which he seeks to advance his case" and dismissed the appeal.
Dr Grueber campaigned unsuccessfully for the then Rodney mayoralty in 2007, on a platform of opposing the toll road.
In an email to the New Zealand Herald, Dr Grueber said while he had lost in the Court of Appeal, his position was now much stronger because the door had been left open by the courts for a further appeal.
- APNZ