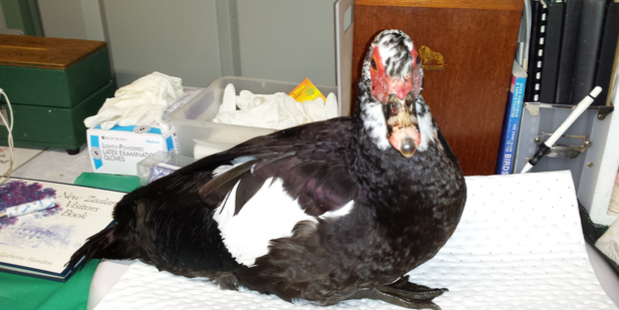 Some stories making headlines across the regions today are: A man who was desperate to meet his new-born baby fled police in Wairarapa and the mystery winner with a $13m lotto ticket bought in Hastings is still yet to come forward.
A 20-year-old dad who wanted to see his newborn baby evaded officers in a high-speed car chase that ended up with him ditching his car and sprinting into Wairarapa Hospital.
The lucky person who bought the winning $13 million Lotto Powerball ticket from Pak'nSave Hastings has yet to come forward.
Tauranga SPCA have expressed concern at the nature of a dart which was thrust into the nasal cavity of a duck in Papamoa.
More than 20 mosaic tiles painted by Year 4 pupils at Kawaha Point Primary School were smashed in a "malicious" attack.
And, a Kayaker drifted for six hours after falling into Whangarei Harbour.
Finally, Wanganui artist Tom Turner wants to make art accessible to the general public.