Prosecutor denies budget cuts lead to decision to drop violence charge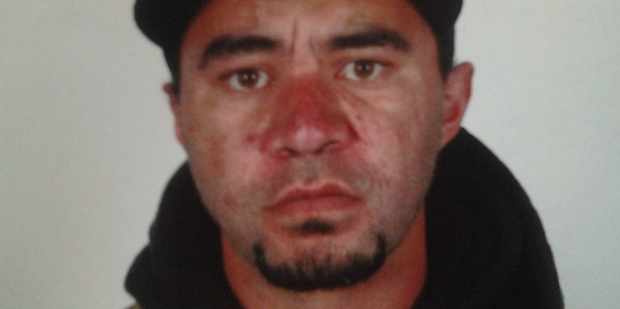 Police are seething after a sex offender who had a serious violence charge by Crown prosecutors dropped has attacked another woman.
Last month, Neihana Rangitonga, 36, abducted and threatened to kill a woman after picking her up from a Mt Maunganui carpark.
The woman was run over as she tried to escape from his car.
He admitted in the Tauranga District Court to charges of abducting a 21-year-old woman for sexual purposes and threatening to kill, and is due to be sentenced on June 23 on one charge of detaining a woman with intent to have sexual connection with her and one charge of threatening to kill.

Rangitonga has a lengthy criminal record. In 2012 he faced charges of rape and allegedly throttling a woman until she passed out in a random attack in downtown Tauranga in 2010.
But prosecutors opted to try him on the rape charge and drop a charge of wounding with intent to cause grievous bodily harm.
Rangitonga was acquitted of rape and, despite the pleas of the alleged victim and police, the violence charge was not relaid.
Medical evidence produced during the trial showed the woman had been strangled until she lost consciousness.
In a leaked internal police memo, Detective Senior Sergeant Daryl Brazier warned the man posed a danger to the public.
"I believe that if the wounding charge was still live, then following his admissions in the witness box, there was a better than fair chance of his being convicted accordingly.
"Taking into account the victim's evidence, together with her injuries and the evidence of the medical specialists, I believe it was clearly the wrong decision by the Crown to withdraw the wounding charge. This has resulted in a violent [offender] walking free from the court."
Weeks after he was acquitted, the offender was convicted of "assault with a weapon".
The woman who gave evidence against him at trial in 2012 told the Herald on Sunday she was heartbroken to see another woman had been attacked.
"He's done it again. She's just lucky she got away, she's so lucky to be alive."
The Tauranga mum said she was considering a private prosecution after being let down by prosecutors.
Crown Solicitors, under pressure to accept plea bargains after budgets were slashed, have been accused of going after easier convictions.
Tauranga crown solicitor Greg Hollister-Jones said the decision not to prosecute the violence charge had nothing to do with budgetary restraints.
"The exact same resources were used as if the violence charge was before the court."
Hollister-Jones said it was decided that the jury should focus on the rape charge and that the evidence of the violence would be part of that charge.
Labour justice spokesman Andrew Little said the pressure on Crown Solicitors needed to be addressed. "It calls into question whether criminals are being brought to justice and the public are being kept safe.
"My big fear is something even more serious is going to happen because somebody has made the wrong call when it comes to prosecuting because of the pressure they are under."
• What do you think? Write to letters@hos.co.nz.