Here are the most popular news stories today, upcoming events and the stories that will be talked about tomorrow.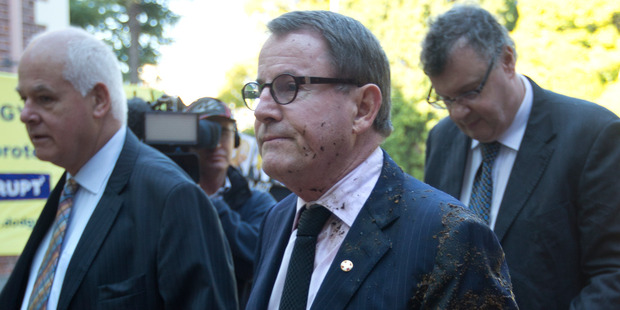 ACT MP John Banks has today been found guilty of filing a false electoral return. In the High Court at Auckland, Justice Edwin Wylie delivered his verdict to a packed courtroom.
Justice Wylie said he was not persuaded beyond reasonable doubt that the return was false in relation to the SkyCity donation, but he was sure the return was false when it came to the Megastuff payments.
The judge said he found internet mogul Kim Dotcom, his estranged wife Mona and his former security guard Wayne Tempero, who all gave evidence, to be reliable witnesses and he was satisfied there was a discussion about a donation when Mr Banks visited Dotcom's Coatesville mansion in June 2010.
An international hunt is under way for a German tourist who may be missing in New Zealand.
On February 2, Anja Schulze, 31, emailed a friend overseas to say thank you for a gift they had sent her. Since then, her friends in Switzerland have had no contact with her and fearing something sinister may have happened, they reported her missing.

Anja Schulze from Germany arrived in New Zealand on the 7th of December 2013.
An Auckland doctor lost $300,000 after a Nigeria-based fraudster hacked into his father's email account and, posing as the father, asked for the transfer of family money.
The doctor, who works in emergency medicine, is fighting to get the cash back and wants to warn others to be vigilant about online security. Speaking to the Herald about his ordeal during International Fraud Awareness Week he was angry and frustrated that he had been so easily duped.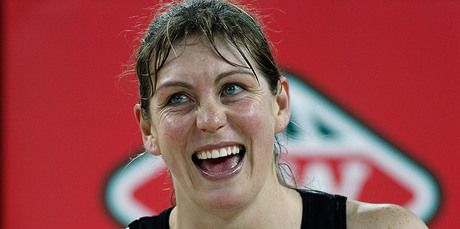 Photos: Irene van Dyk through the years
Silver Ferns coach Waimarama Taumaunu says Irene van Dyk's shock decision to step down from the international game was entirely of the star shooter's own choosing.
Van Dyk, who turns 42 this month, today announced she was retiring from international netball after informing Silver Ferns management she no longer felt she was performing to her absolute best.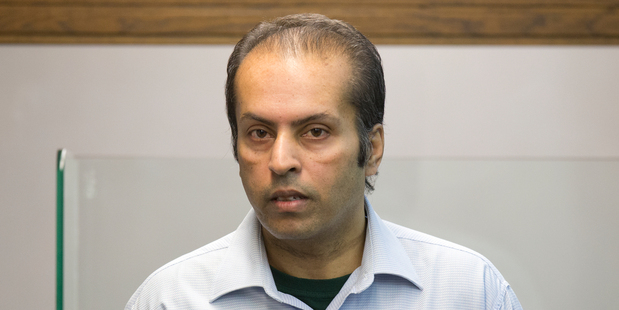 Rajeshwar Singh. Photo / Mark Mitchell
Wellington man Rajeshwar Singh will spend at least 16 years behind bars for killing his estranged wife while he was on bail for breaching a protection order she had taken against him.
Singh, 47, a taxi driver, pleaded guilty in May to killing Sarwan Lata and two charges of breaching protection orders.
In November last year, he stabbed her to death after bypassing her Woodridge home's new locks and an elaborate warning system of vases and chairs that a fearful Ms Lata had laid.
A real estate company is withholding the addresses of properties it is selling, asking house hunters to send a 50c text message for details. The person's phone number is used by the company for a follow-up call by an agent.
Other companies have questioned the practice, saying it puts up barriers for potential buyers who want to check out the location and surrounding amenities to make an informed decision.
A man has posted a video entitled 'Blatant Racism in Cheektowaga NY' on YouTube that appears to show a stranger making bilious racist comments and calling him a "nasty f***ing n****r".
The altercation took place outside a Dollar General store in the US, with the man parked in his car and the woman on the phone nearby with her two young children.
Watch the video here (Warning: The video contains offensive language)

It has taken the better part of three years, but Jerome Kaino will this Saturday give an expectant public the encore they wanted to see after he signed off with the All Blacks in 2011 as a World Cup winner.
The 31-year-old, who took a near $500,000 pay cut to return home after two seasons in Japan this year, has been rewarded for his financial sacrifice and outstanding form with the Blues, by being named at No8 for the first test of the season.
Watch: All Blacks - First test team picked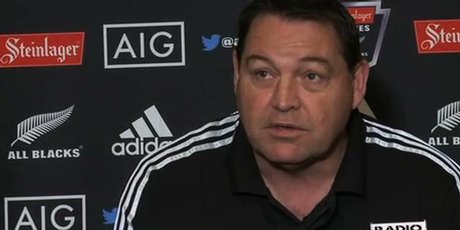 Forensic officers have arrived to examine a hole in the ground about 300 metres from the holiday resort where Madeleine McCann went missing in 2007.
It comes 24 hours after Scotland Yard detectives unearthed the plot in Praia da Luz, Portugal, which was covered with wood, an iron sheet and mounds of earth.
Having examined the area using radar equipment and diggers, the team has now covered it with two white gazebo tents.
Watch: Police search for Madeline McCann

Plans to make grieving families apply for permission to scatter their loved ones' ashes in public have been labelled crass and insensitive.
As part of a wider bylaw covering cemeteries and crematoria, Auckland Council wants to prevent people from scattering ashes in any public place - including beaches and reserves - unless they have written approval from the council or Wahi Tapu Maori Kimiti (a Maori committee that oversees sacred areas). Even people wanting to scatter the ashes in a public cemetery would need to fill in forms for approval and pay "applicable fees" to the council.
- nzherald.co.nz, NZ Herald, APNZ, Daily Mail, UK Independent