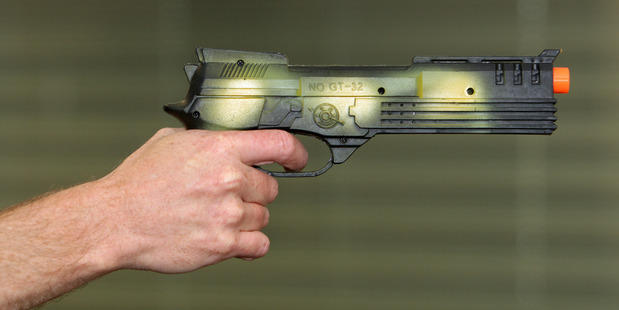 Armed police cordoned off downtown Wellington this afternoon after reports of a man with a gun hanging around outside a bar -- which turned out to be a toy.
Police Inspector Dave Rose said the police responded to a call about an armed man in the smoking part of the Bangalore Polo Club, in Courtenay Place.
"A male was seen with a handgun, which has turned out to be a plastic toy gun."
Read more: Ten bizarre items seized by airport security
He said the man did not resist police or threaten anyone, and was now in police custody.
It was too early to say if charges would follow, Mr Rose said.
"It's a reminder to people that police have to treat these sorts of things seriously, and while they may view it as a fun costume-type thing, people will have concerns and call the police, and we have to respond accordingly."
- APNZ