A group of Kiwis suffering agonising pain and other side effects after having surgical mesh fitted want the material reclassified as "high risk" in New Zealand and for ACC to recognise their health claims.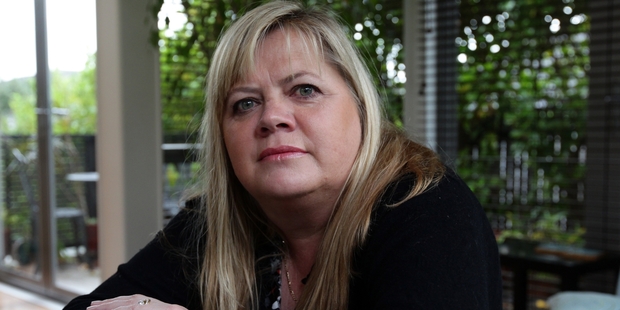 Carmel Berry feels like she has been "sitting on a barbed wire fence" for almost a decade since having an operation to repair a prolapsed uterus.
The 50-year-old mother is still in severe pain after suffering a bad reaction to surgical mesh a gynaecological surgeon implanted in 2004 to secure weakened tissues and organs.
She has since been under the knife four times to have the mesh taken out.
"The chronic pain and other symptoms persist and are with me every day," Berry says.
Despite the debilitating condition, the determined Auckland mum spends much of her time fighting for the rights of other victims of mesh implants.
For the past two years she and fellow sufferer Charlotte Korte have helped run the Mesh Down Under online support group.
Berry spends up to four hours a day emailing and phoning its growing band of members, and the hard work is beginning to pay off.
"We discovered there are hundreds of patients suffering after having mesh implants," Berry says. "The number is increasing year after year - we want to halt that trend."
Since Berry and Korte raised a petition, the Health Select Committee last week read a written submission from the pair, calling for the Government to open an urgent inquiry into the use of surgical mesh in New Zealand.
In the past two years, the Herald on Sunday has documented the horror stories of New Zealand men and women whose quality of life has been shattered after having mesh fitted during surgery. Today, we reveal the case of South Island man Geoffrey Mehrtens who died in 2010, aged 54. His could be the first reported death linked to mesh.
His former general physician believes mesh implants Mehrtens received for a hernia operation six years earlier could have contributed to his death.
Last month, health watchdogs in the United States sounded new warnings on controversial mesh surgery. The US Food and Drug Administration (FDA) is seeking some mesh implants to be reclassified as being "high risk".
In the wake of this, victims, pressure groups and politicians in Scotland, Wales, Australia, Canada and elsewhere are demanding their governments follow this lead.
Berry and her supporters, including Green Party health spokesman Kevin Hague, insist New Zealand is falling well behind other countries in dealing with the mesh problem.
"New Zealand appears to be the last in the world to wake up and the slowest to respond to the warnings from the United States," Hague says. "I have a mounting sense of alarm at the use of some of these mesh products.
"The Government needs to act in a precautionary way and we must have our own regulatory processes in place. There should at least be a register of cases so the full scale of the problem can be assessed and addressed."
Polypropylene mesh was designed in the 1950s to treat hernias. Today, it is used worldwide to treat organ prolapse.
It is difficult to say exactly how many people in New Zealand are affected by mesh-related problems.
ACC figures show 421 people lodged claims for mesh-related injuries in the three years between March 2010 and 2013. Nearly 190 of those were men and women who had undergone hernia repairs. But of the 421 claims only 297 were accepted, costing taxpayers just over $2 million in that period.
The number of sufferers could be far greater. Berry believes a lot of people don't report their problems or are unaware the mesh could be causing their health issues and pain.
An internal memo the Mesh Down Under group obtained from a New Zealand doctor collating information about mesh implants for Medsafe in 2008 indicates the issue could be far more widespread than first thought.
"ACC have commented that they receive approximately 10 per cent of eligible claims," the memo states.
A number of New Zealand sufferers have joined class action lawsuits in the United States seeking compensation for their injuries, as many don't meet the criteria for ACC assistance here.
None of the New Zealand-related cases have so far been successful in America.
But one Kiwi sufferer, who asked not to be named, says out-of-court settlements are anticipated but a big payday is not expected and that lawyers are likely to be the biggest winners.
"The sort of settlement figures being talked about are around the $40,000 mark but at least half of that would be eaten up in legal fees. It doesn't look great."
Labour health spokeswoman Annette King believes New Zealand has missed a number of opportunities to regulate the use of polypropylene mesh and backs Berry's calls for a Government inquiry.
King first put forward a bill to regulate medical devices in 2007. The bill was mothballed and has yet to get a second reading.
"We now require a full inquiry into what level of damage has been done by mesh implants," King says. "We have an absolute dog's breakfast here and we need to move on this with some urgency."
Despite the outcry, the Royal Australian and New Zealand College of Obstetricians and Gynaecologists does not consider a complete ban on the use of transvaginal mesh is appropriate at present, as some mesh is safer than others.
"It is wrong to say that the medical profession is not investigating the issue of mesh complication, including the issue of pain," associate professor Malcolm Frazer says.
He adds that suitable alternatives to mesh are few and far between.
"There are no clear alternatives to the current marketed mesh products," Frazer explains. "Mesh has been used for more than a decade to reduce the failure of what might be termed 'conventional' or 'native tissue' prolapse repairs.
"The idea was that if you support the repair with a material of known strength, and made of a material that would be absorbed by the body, then the repair would last longer."
Medsafe also insists the situation is being closely monitored.
But despite the controversies, it is unlikely mesh will be withdrawn soon in New Zealand.
Medsafe's group manager Dr Stewart Jessamine says surgeons and gynaecologists have been provided with up-to-date information by their professional bodies, including FDA advice from the United States, about the safe use and risks associated with use of surgical mesh.
"The subject has been considered and discussed at meetings and conferences in New Zealand and Australia."
Jessamine says Medsafe believes surgical mesh still has an important role to play in the management of patients who require treatment for hernias or prolapses "especially in cases where previous surgery using the patient's own tissue has failed".
'It is like being part of a horror story that will never end'
A mother of four has endured a "nightmare" for more than seven years after having two surgical mesh implants.
Caroline Evans, 47, first had mesh fitted during surgery for a bladder problem in November 2006. The procedure left her in agony and she suffered many infections.
Three years later she had more mesh implanted during an operation on her bowel following a prolapse. "Again I was in a lot of pain but back then I had no idea it was the mesh that was causing it," says Evans, from Pukekohe in Auckland.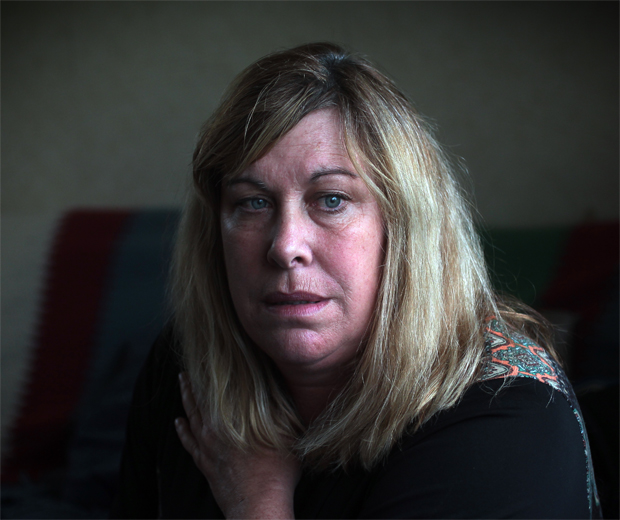 Caroline Evans says it was a long time before it was realised implants were making her sick. Photo / Doug Sherring
"I wasn't told by the medical people there could be problems and it wasn't until 2012 that it was realised it was the implants that were making me so sick."
Evans has relied on medical insurance to cover some of the costs of the five operations she has since had to fix the problems as ACC would not accept her claims. She has spent $90,000 of her own money trying to get well, she says.
After an 11-hour operation to remove one of the implants, carried out at a private hospital in June last year, the distressed mum's 15-year-old son had to look after her in a hotel room in Wellington for five days until she was fit enough to travel home.
"That piece of mesh was 15 centimetres long and it took me four months to recover," she says. "At times I was so sore I couldn't even move."
Evans will undergo a sixth operation on Tuesday to remove the other implant.
"Thankfully, my insurance company, Southern Cross, has been very helpful and the surgeon who is removing the mesh is excellent," she says.
"But I am still on strong painkillers. I lie awake in tears most nights and sex is very painful, so that is out, too.
"It is like being part of a horror story that feels like it will never end. If I had known mesh could have brought all this on I would never have considered having it.
"It is time the truth about the potential complications of having this stuff implanted is properly explained to patients."