Here are the most read news stories today, upcoming events and the stories that will be talked about tomorrow.
Key Points:
Mona Dotcom's separation from Kim Dotcom might have put part of his empire beyond his reach. The family's ownership of the new Mega website is tied up in a trust in her name. The Dotcom family ownership of Mega.co.nz, the businessman's encryption-based cloud storage site, is held in trust through a company called MD Corporate Trustee Ltd of which she is the only director and shareholder. Signs of the separation have emerged in other companies registered in her name with the Companies Office.
Photo / Brett Phibbs
John Banks' trial on a charge of filing a false electoral return got off to a dirty start today when a man threw a bucket of mud at him as he walked into the High Court at Auckland. Act's sole MP was walking towards the court's entrance when an elderly man stepped forward and threw a bucket load of mud at him, spattering his face and suit. Banks is alleged to have knowingly received political donations from internet entrepreneur Kim Dotcom and SkyCity that were recorded in official returns as anonymous during his bid for the Auckland mayoralty in 2010. The allegations relate to two $25,000 donations from Dotcom and a $15,000 donation from SkyCity.
Two women who have been found dead at a home in the Auckland suburb of Ranui are thought to be mother and daughter. Neighbour Rib Nixon lives in the adjacent house on Pooks Rd and said he believed a middle-aged couple with an adult daughter lived at the address and were often visited by some adult sons. The arrival of police at about 10am today was the first sign that anything was amiss, he said.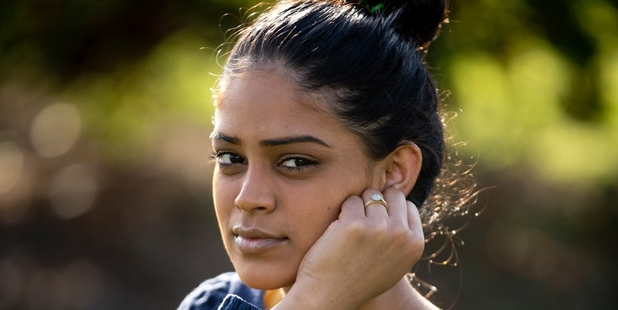 Photo / Dean Purcell
A woman who was announced as a winner at a beauty pageant was told by organisers two days after her victory that her prize was meant for "another Indian girl". She was told she could still compete at an international competition, but would have to raise at least $3000 for flights to Turkey. Synthia Nath is seeking an apology and compensation after she was apparently confused with Loriza Latif, another Indian contestant, which organisers of the Face of Beauty International Ltd pageant said was an "honest mistake" because the pair "look alike".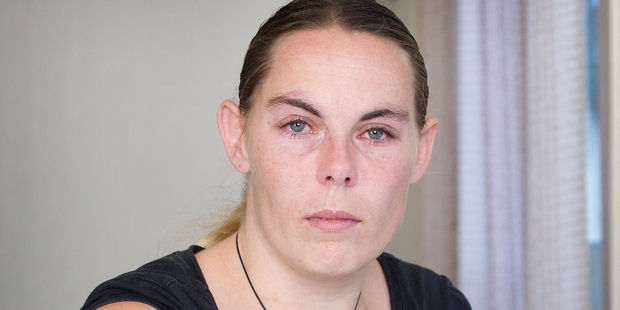 Denise Simpson-Vogan. Photo / Christine Cornege
A midwife who stopped monitoring a baby during birth - against instruction from an obstetrician - has been ordered to apologise to the infant's mother over his death. In a report to be released today, Health and Disability Commissioner Anthony Hill said Priscilla Punita's care of Denise Simpson-Vogan and baby Axton Mead was unsatisfactory.
The names of a brother and sister killed when an unroadworthy car crashed at high speed in Dunedin on Saturday night have been released. They were Danielle Ngametua Kiriau, 17 and Shannon James Kiriau, 22, both from Mosgiel. Police estimated the green stickered car, which should not have been on the road, was travelling at 180km/h before the crash.
Dogs and slammed doors are usually the biggest problem confronting political party doorknockers, but a volunteer helping Labour MP Jacinda Ardern in Freeman's Bay yesterday was given a bit of a shock when a man answered the door stark naked. Ms Ardern, who is Labour's candidate for Auckland Central, said that although she had been greeted by people wearing only towels, it was not common to come across a naked person at midday on a Sunday in the leafy suburbs. "He might have been trying to teach us a lesson."
Photo / NZ Transport Agency
A serious crash near Auckland International Airport has caused major traffic delays during the rush hour this morning. A car and a truck and trailer unit were involved in a crash on Puhinui Road in Manukau which left one person trapped.
New Zealand Cricket have released a statement this afternoon to express their dismay that Brendon McCullum's testimony to the International Cricket Council has been leaked to the media. "We can confirm that Brendon is not under investigation by the ICC and his testimony has actually been applauded by them," the statement read. "NZC has 100 per cent confidence in our captain and his role in tackling corruption."
Pamela Anderson has spoken openly to guests at the Cannes Film Festival about being sexually assaulted as a child. The former Baywatch star shared her "painful memories" with the audience at the launch of the Pamela Anderson Foundation. - nzherald.co.nz, NZ Herald, APNZ, UK Independent