Studies reject relationship with kiwi and suggest sea lion is a late arrival to our shores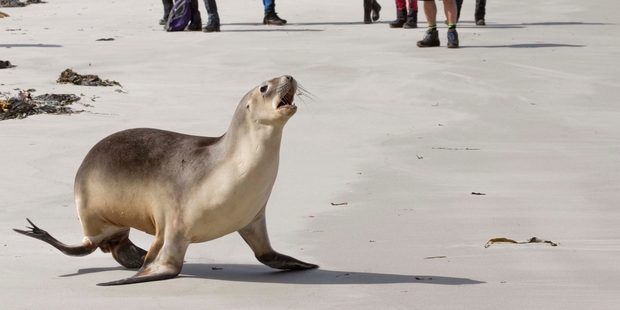 The stories of two of New Zealand's most famous animals have been re-written in separate studies published this week.
One paper found that the extinct moa was more closely related to a South American flying bird than the kiwi. Another has revealed the modern New Zealand sea lion is a relative newcomer to our shores.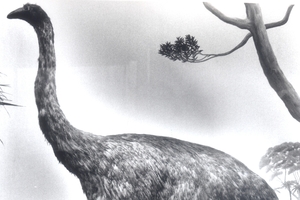 A team of biologists from the University of Otago have established that the New Zealand sea lion replaced a prehistoric predecessor, thought to have been wiped out soon after Polynesian settlement of the country.
The study, published in the international journal Proceedings of the Royal Society B: Biological Sciences, suggested prehistoric sea lions that once dominated South Island shores became extinct as recently as 600 years ago.
Professor Jon Waters, who led the study, said it could have taken only a century for sea lions previously limited to the waters of the cold subantarctic to take their place on the mainland.
The ancient species was identified from DNA taken from prehistoric bones, which Professor Waters said compared like "chalk and cheese" with that of the species found today.
That remains were found in old middens, where waste was deposited, indicated the species was hunted extensively and wiped out after Polynesian settlers arrived.
The researchers suggested that competition between the two lineages may have previously prevented the subantarctic sea lions from expanding northwards to the mainland.
Professor Waters told the Herald that while it was yet to be established, the prehistoric sea lions could have been physically different to those of the subantarctic because of the distinct environmental differences.
Meanwhile, a separate study which also drew on DNA has put even more genetic distance between the extinct moa and its old bush mate, the kiwi.
The extinct giant birds were more closely related to a flying South American tinamous than the kiwi, according to the study led by Toronto-based New Zealand scientist Professor Allan Baker.
Professor Baker and his colleagues drew on ancient moa DNA, as well as DNA from emus and other flightless birds.
Their results found convincing evidence that tinamous were most closely related to the moa.
While kiwi are also a flightless or "ratite" species, they and moa may have evolved independently to become flightless birds.
The findings are in line with a study published last year by Adelaide's Flinders University, which suggested the kiwi did not evolve from the moa, but probably from an ancestor that flew from Australia.
DNA Discoveries
• New Zealand sea lion: Moved to the New Zealand mainland after a newly-discovered prehistoric lineage of the species was wiped out as recently as 600 years ago, probably by Polynesian settlers.
• Moa: Related more closely to the South American tinamous, a flying bird, than the New Zealand kiwi. The kiwi and moa are thought to have evolved independently to become flightless birds.