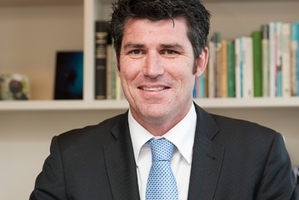 A top principal will face court before starting a new job at a prestigious English school, after his ex-wife launched a private prosecution against him.
An earlier complaint against Albany's Kristin School executive principal Peter Clague led to a police warning, but no charges. Now, Clague, 48, faces one charge of male assaults female for an incident at his Greenhithe home in September 2010. Clague's ex-wife, Jeanne Jackman, alleges Clague ran at her in anger, shook her by the shoulders, and pushed her on to stairs, causing her to fracture her tailbone. She also alleges Clague had previously been psychologically abusive.
Barrister Michael Lloyd will represent Clague this month. "Peter's told me about this and we're working out how we're going to handle it all but that's really as far as it's gone, so I can't really say a whole lot more than that," he said this week. "It's the same case ... she's giving it another flogging now."
Clague previously told the Herald on Sunday: "My career is on the whim of a woman who is angry over a break-up ... principals don't come back from false allegations like this."
Clague previously claimed the couple argued in their home's driveway and Jackman became upset.
In documents filed with the court this week, Jackman said she wanted to bring the prosecution against Clague before he left in August for his role at 500-year-old Bromsgrove School in Worcestershire.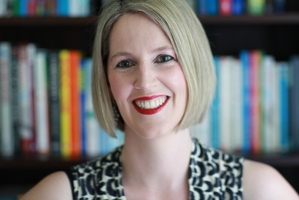 Jackman said she filed the private prosecution after police inaction. Police said they could issue only a warning because the alleged assault happened more than two years earlier - too long ago to prosecute.
After Clague landed the new job late last year, Kristin School board chairman Philippa Fee said Clague was "pivotal in establishing a positive and happy culture within the school". His previous positions included associate deputy head at Wanganui Collegiate.
Jackman is the director of a professional coaching company and the North Harbour Living Without Violence service.
The Ministry of Justice confirmed Clague will appear at the North Shore District Court on May 20.