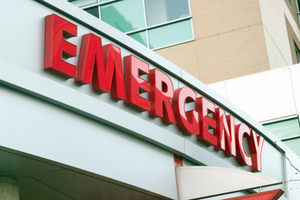 A Taranaki artist has died after being hit by a vehicle earlier this week.
Carmen Rogers, 42, suffered critical head injuries after being hit by a 4WD Land Cruiser as she was getting out of her vehicle on Brougham St in New Plymouth on Tuesday afternoon, Constable Lee Rose said.
After the crash, Ms Rogers was flown by rescue helicopter to Wellington Hospital.
She died last night after family members agreed to turn off life support equipment.
"It's just a terrible waste," Mr Rose said.
Ms Rogers' website said she gained a degree in fine arts from Western Institute of Technology at Taranaki.
She received the award for the Top Fine Art Student of her year, and was selected for several scholarship and award shows, including The New Zealand Painting and Printmaking Award 2011 and 2013 and was the recipient of the Betty Loughhead Soroptomist Scholarship in 2010.
Ms Rogers had exhibited in Auckland, Hamilton, New Plymouth and Wellington.
She is survived by her husband and two daughters.
Police were calling for witnesses to the incident.
A 31-year-old local man was processed for drink driving and will appear in New Plymouth District Court next week.
He allegedly had a breath alcohol recording of 1297mcg - three times the legal limit of 400mcg, Mr Rose said.
Charges had not yet been finalised.
- APNZ