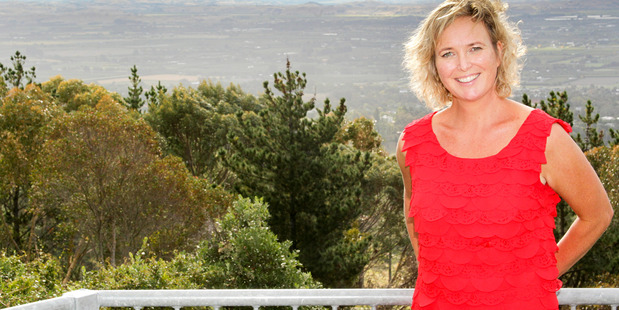 Prime Minister John Key has suggested a tweet made by Anna Lorck calling David Cunliffe a bully reflects poorly on the leadership of the Labour Party.
Mr Key shared his thoughts yesterday on a 2011 tweet made by Labour's Tukituki candidate, Anna Lorck, in which she called David Cunliffe, now her party's leader, a "bully".
The tweet, posted on December 6, 2011, said: "Can't wait till Cunliff [sic] turns up in HB ... we haven't forgotten he sacked our DHB ... he's no leader, he's a bully." Ms Lorck had said she would not delete the tweet.
Mr Key said: "I understand she's refusing to take down the tweets. She stands by what she said ... if their [the Labour party's] own caucus or potential caucus member thinks that, it's an interesting reflection on the leadership of the party."
Ms Lorck's tweet refers to the fallout of Mr Cunliffe's February 2008 decision, when he was Minister of Health, and sacked the board of the Hawke's Bay District Health Board.
"It's time to get over it," Ms Lorck said in response to Mr Key's comments.
"I find it interesting that Key wants to make a historic tweet out to be far more than what it was. Perhaps he and Craig [Foss] should follow David and my lead and move on."
Ms Lorck said she had discussed the tweet with Mr Cunliffe. "He really listened to me, he gave me more time and respect over how I felt about the DHB sacking than I could have ever asked for, and for me that showed true leadership," Ms Lorck said.
A spokesman for Mr Cunliffe's office said: "The comments were historical, they arose out of a particular context in which Anna Lorck felt compelled to make such comments and they don't reflect her current views."
When asked if Ms Lorck had been asked to delete the tweet, the spokesman said: "As far as we're aware, she [Ms Lorck] wasn't asked to remove the tweets."
The political blogs Whale Oil and Kiwiblog featured posts about the fallout from Ms Lorck's tweet yesterday.
Kiwiblog's David Farrar said: "I suspect Labour, however, want someone who can effectively campaign for the party vote and promote David Cunliffe to be prime minister. Ms Lorck does not appear to be that person ... So why is she standing for Labour?"
Whale Oil blog's Cameron Slater suggested Ms Lorck was "clearly still holding a grudge."
For more articles from this region, go to Hawkes Bay Today