Search for a father's World War II acquaintances delivers colour movie of young Kiwi on leave in US.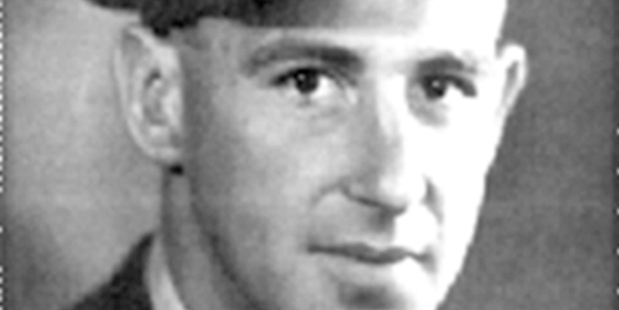 When Paul Southwick embarked on a lengthy search for his father's World War II acquaintances, the best he hoped for was a few words of remembrance, maybe a photo.
Instead, three weeks ago he opened an email that took him back 70 years to a day at the beach with his father, then a 22-year-old pilot on leave in the United States.
The home video was in colour and showed a uniformed Clive Southwick and fellow New Zealander Keith Taylor enjoying a visit to New Jersey.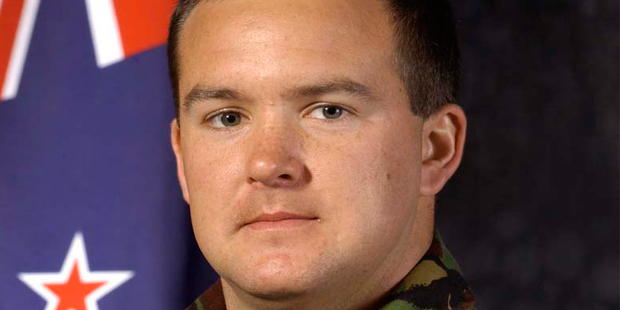 An image from Juan Mahony's book on Australian servicemen in World War I.
Rob Staub, the man Paul Southwick tracked down, had been 5 years old when his family hosted the two young Kiwis.
Now 75, he dug out some home movies, converted and emailed them.
Mr Southwick, 55, was unsure if they would feature the New Zealand airmen, but the first person he saw was his father, who had died in 2005.
"It was just amazing. I immediately sent it to my mum and family and they all wrote back and said, 'That's him, there's no doubt about it'."
To Mr Southwick's mother Nancy, who is 87 years old and lives in Hamilton, the mannerisms of her husband - who she would not meet until 1947 - were unmistakable.
"She also said, 'typical dad taking his shoes and socks off and dipping his toes in the water', because as Kiwis we were beach people, we grew up in Mt Maunganui."
Mr Southwick said his father, who saw action in the Pacific, had always spoken fondly of his five weeks' wartime leave in the US, which was granted after the completion of bomber training in Canada.
One highlight was a visit to the Empire State Building.
"You can imagine in 1944 what a wonder of the world that was ... when they came down they heard all this screaming, and it was a young Frank Sinatra coming out of a hotel."
After finding himself at the Anzac Club, run by the Kiwi actress Nola Luxford, the young pilot met club member Lilian Walburg, whose husband was a WWI pilot. Mrs Walburg arranged for the Kiwis to be billeted at Walter and Margaret Staub's stately New Jersey home.
Mr Southwick told the Herald he began efforts to contact the Staub family after transcribing his father's life story last year. A long search turned up a 1940 census form with the names of the Staub children, and more detective work found an email address for a Rob Staub - the last surviving member.
"I fired an email through on the off-chance he was the guy, and I got an email back saying, 'Yes, that's me and I remember your dad'.
"I think my dad made a particularly big impression on Walter. And Rob was 5 at the time and remembers getting a nice birthday present from the New Zealanders."
Mr Southwick is unsure what happened to his father's friend, Mr Taylor.
He now plans to travel to the United States with his wife and son to meet Mr Staub and "complete the connection".
"Rob couldn't be a nicer guy, and he is delighted as I am that he's made that connection."
The Anzacs - In full colour
The horror of a soldier's life in World War I has been made more real thanks to a series of coloured photographs.
Sydney author Juan Mahony has painstakingly coloured the images, which until now were presented only in the black and white of another era.

An image from Juan Mahony's book on Australian servicemen in World War I.
The images are contained in the 270-page book The Digger's View, which has been released as part of fundraising efforts for the Returned Services League in Australia ahead of Anzac Day.
As well as bleak, mud-covered landscapes, the photographs offer an insight into the daily life of soldiers, both on the frontline and during downtime.
Mahony described the images as being "as stunning and surprising as they are poignant and horrendous".
Adding full colour to the images had provided them with an immediacy that captured what life was like during the war, he told the Sydney Daily Telegraph.
"By attempting to display the photographs in colour, some of the images from a century ago will become as relevant to people as the photos of modern conflict," Mahony said.
The book contains an account by Lieutenant Harold Roy Williams of the 56th Battalion on their battle to save their horses from the mud.
"The tracks to the gun positions were strewn with the carcasses of mules which had been shot because they could not be extricated from the bog," Williams wrote.
Books can be purchased from www.thediggersview.com.au for A$50 ($55) plus postage.
Tell us your Anzac story
newsdesk@nzherald.co.nz.