Govt says low numbers show that policy is a deterrent, but critics say it is not necessary and a `smokescreen'.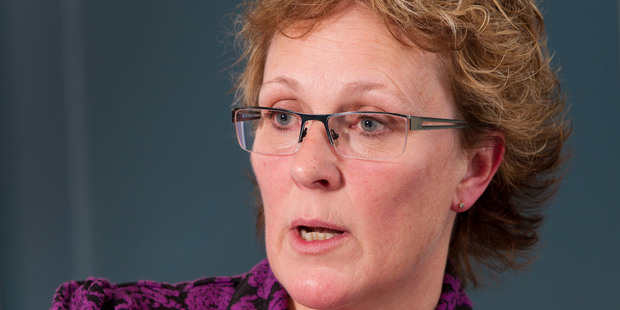 Just one in 100 beneficiaries who had pre-employment drug tests under a new government policy showed any sign of drug abuse.
In Auckland, the number was even lower: eight people tested positive for drugs, whereas 1920 passed the hurdle and were placed in jobs.
The low number has prompted criticism from some who say the policy is an expensive overreaction.
But Social Development Minister Paula Bennett believes there is a deterrent effect.
"Anecdotally, we are hearing that people are giving up dope in preparation for jobs," she said.
Under the policy, people can no longer reject job opportunities in industries that have drug testing. Figures released under the Official Information Act show 14,869 beneficiaries were referred for jobs that needed drug tests. Not all would have been tested - employers do not necessarily flag every applicant to undergo the checks.
But the figures show 5112 people were successfully placed into jobs which needed drug testing - meaning they passed the test.
The figures showed another 57 people failed or refused to take a drug test, a failure rate of 1.1 per cent. None of the 57 failed when retested.
Ms Bennett said: "We are giving people a fair go with pre-employment drug testing. Case managers are having the conversation with people and if they can't pass a drug test that day, they're given at least a month before the process [kicks in]."
Ms Bennett said she was not surprised by the numbers. "The policy is working in that employers know that people being sent to them by Work and Income should pass a drug test and that if they don't there will be consequences."
Debbie Power, deputy chief executive of Winz' parent ministry, Social Development, said drug testing was required for jobs in which heavy machinery or extra safety requirements existed.
"The policy was designed to address a barrier for beneficiaries. Some employers were reluctant to interview people on a benefit because of a perception beneficiaries are more likely to fail drug tests, and their concerns about the cost [of] this process."
Drug Foundation director Ross Bell said the policy relied on an assumption unemployed people used drugs.
"The minister was never able to quantify the scale of the problem they were trying to address. This evidence puts that anecdotal evidence to bed. These are small numbers.
"We need to question whether the scale of the response is in proportion to the scale of the problem - or it could be that everyone has decided to put down the bong."
Labour welfare spokeswoman Sue Moroney said the failure rate matched that of similar policies in other countries.
"There's just no evidence drug use among beneficiaries is the problem. The problem is we have no jobs. It's being used as a smokescreen."
Penalties for failure
*Introduced July 2013
*Referred for jobs requiring drug testing: 14,869
*Placed in jobs after being tested: 5112
*Failed drug tests: 57
*First fail: Agree to stop using drugs or benefit cut by 50 per cent
*Second fail: Benefit suspended; clean drug test required in 30 days
*Third fail: Benefit cancelled