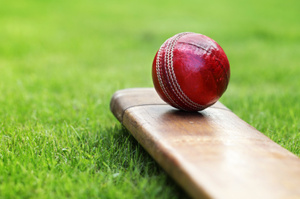 Auckland Cricket is not impressed at the possibility of its cricket pitch at Eden Park being replaced with a hotel, offices and takeaway outlets.
The Eden Park Trust is seeking the opportunity to develop the No 2 ground in a submission to the council's draft Unitary Plan, a 30-year blueprint for the Super City.
At the same time, a council body is trying to lure Auckland Cricket from its home of 100 years at Eden Park and move domestic and test cricket to Western Springs.
Regional Facilities Auckland plans a boutique, Basin Reserve-like ground at Western Springs for about 20,000 spectators at a cost of between $20 million and $40 million. It would be built in the area currently used for speedway.
It is part of a stadium strategy to move the Warriors and soccer to Eden Park, cricket to Western Springs and speedway to Mt Smart Stadium.
Auckland Cricket chief executive Mark Cameron yesterday said the sport was happy to stay at Eden Park, but was not closing the door on opportunities that could benefit cricket.
But on the trust's submission, Mr Cameron said Auckland Cricket was "uncomfortable" about the No 2 ground being developed for commercial purposes.
"Clearly that is something we would go ... 'That is in breach of our rights under the trust act'. We are clearly not in agreement with that sort of approach," he said.
Auckland Cricket and Auckland Rugby are the two beneficiaries of the trust, which also has a mandate to operate the ground along commercial lines.
The act gives Auckland Cricket exclusive rights to use the No 2 ground from October 1 until April 15. Domestic cricket is played on the ground for between 40 and 45 days.
Trust chief executive David Kennedy refused to release the submission, which is understood to be similar to an earlier move to build up to 30m on the No 2 ground.
The earlier proposal, for a range of uses including residential, accommodation, offices, takeaway foods and limited retail, was rejected by the council.
That has not stopped the trust submitting a similar proposal to the draft Unitary Plan, which will be heard by an independent panel of commissioners.
Mr Kennedy said Auckland Cricket had the right to play cricket on the No 2 ground and if they wanted to keep playing there "then that is what we will continue to provide for".
Albert-Eden-Roskill ward councillor Cathy Casey, who has received a copy of the trust's submission in confidence as a member of an Eden Park liaison group, believes the plans for the park should be made public before the official release date at the end of next month.
Eden Park Residents' Association president Mark Donnelly said the replacement of the No 2 ground for commercial purposes would be vigorously opposed, saying the existing use of the park had reached the capacity of what the area could bear.
Eden Park
• Home of Auckland Cricket for 100 years
• Council body plans to move cricket from Eden Park to Western Springs
• Eden Park Trust wants opportunity to develop cricket pitch for commercial use