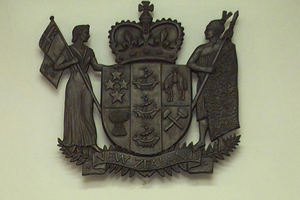 The employer of a man killed by a runaway remote-controlled tractor has been fined in relation to his death.
Gursharan Singh was run over by the tractor on March 30 last year while he was harvesting broccoli for Waikato farming company Sundale Farms Limited at a Pukekawa farm.
The tractor, operated via a remote-control system, had unexpectedly accelerated.
Mr Singh climbed onto the tractor to try to slow it down when he was caught by the left hand rear wheel and run over.
It was his second day on the job.
Sundale Farms was sentenced in the Pukekohe District Court today after pleading guilty to one charge under the Health and Safety in Employment Act of failing to take all practicable steps to ensure Mr Singh's safety.
The company was fined $25,400.
WorkSafe NZ's chief investigator Keith Stewart said although Mr Singh was under the influence of alcohol and was not following instructions at the time of his death, Sundale Farms could have taken steps to make the tractor safer.
"An inhibitor switch in the gear selector should also have been installed to ensure that remote operation was only possible in the low gear range. And an emergency stop system should have been installed on the harvesting trailer so the workers present on the trailer, when it ran away, could have stopped the tractor," he said.
Mr Stewart said remote-control tractor systems are common in harvesting operations around the country, and he hoped the lessons learned from this incident would help prevent similar tragedies in future.
- APNZ