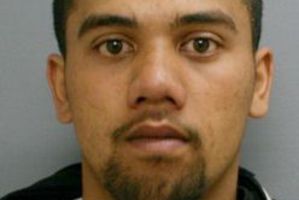 A teenager suspected of robbing two video stores in on the run from police, and expected to continue his "crime spree" until he is caught.
Police are appealing to the public to help them find Corban Kawharu Kora, 18. He is a suspect in two aggravated robberies - one involving a firearm.
On Monday at 8.16pm Kora, identified on CCTV footage, and other person entered the Video Expo store on Cavendish Dr, Manukau and threatened the store attendant with a fire arm. The store was also robbed in a similar incident in February.
Kora is also thought to be connected to similar robberies at the East Tamaki Video Expo store in early March and two at the Papakura branch in February.
"Police have positively identified 18-year-old Corban Kawharu Kora as a suspect in the two robberies of the Cavendish Dr store and have fourteen warrants to arrest him on these and other matters," said Detective Sergeant Dave Honiss.
"To assist our enquiries at this point, we are interested to hear from anyone has recently seen Corban Kora or knows where he is at the moment.
"He is aware police are looking for him and is actively evading arrest. We believe he will continue on his crime spree until he is caught and therefore need to locate him as soon as possible."
If you know where Corban Kora is, contact Detective Sergeant Dave Honiss at Counties Manukau on 09 353 0385. Information can also be provided anonymously to Crimestoppers on 0800 555 111.