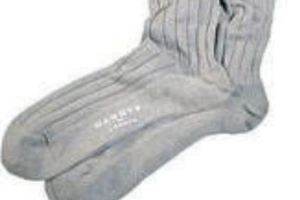 Stories making headlines across our regions today include: You can warm your toes for a mere $1600 in some socks made from a fibre made in Tauranga and a Rotorua couple receive letters from some important people on their 70th wedding anniversary.
Fibre produced by a Tauranga company is being used to make the world's most expensive socks, costing a staggering $1600 a pair.
A Hawke's Bay Winery is to stay in the family for 1000 years.
It's not an easy challenge scaling the internal staircase of Sky Tower with more than 25kg of full firefighting kit on your back, but eight fireman from Paihia are.
A Rotorua couple celebrate their 70th wedding anniversary.
A dead rat found on Mokoia Island during a routine check is prompting calls for volunteers to help monitor traps and tracking tunnels.
A Wanganui man has been jailed for dragging partner by hair.
And finally, an elderly driver who was lucky to escape uninjured when his car was hit by a logging train in Featherston last month has spoken out about his ordeal.