Couple place winning $300k bet after getting tired of gardening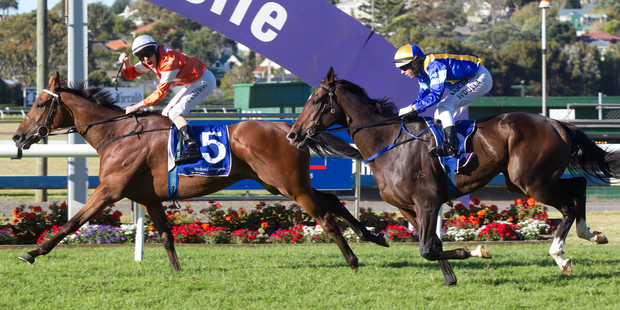 Winning $306,059 on a horse punt wasn't "rocket science" for an Auckland couple, who know little about racing and just wanted to have an afternoon break from trimming their hedge.
Kingsland couple Willy Taylor and Sharon Webb pocketed the sum after placing a Triple Trio bet on the New Zealand Derby Day thoroughbred races on Saturday.
After a day in the garden, the pair visited the Faltering Fullback Irish bar on New North Rd for a beer and to try their luck with an outlay of $25 each.
"We deserved a beer up at the local Irish bar and to have a bet," Mr Taylor said. "We had a drink and studied the form ...
"We were having a lot of fun but had to get back to do some more work, so we didn't end up watching all the races."
To win the TAB promotion, Mr Taylor, a health and safety specialist, and Ms Webb, a nurse, had to pick the three winning horses in any order for three legs of three designated races.
On Saturday those races were leg one of race eight, leg two of race nine and leg three of race 10.
The next day, after some more gardening, they went and checked their ticket at the same bar and were told that they had won and to take it to a nearby TAB on DominionRd.
"We had a bit of a hug in the car and then took it up the road," Mr Taylor said.
"She put it through the machine and it was just, phwoar, it blew both Sharon and my minds."
He said the windfall meant they did not need to use a recently approved loan to renovate their house and would have a much easier time planning a trip to Europe for the Rugby World Cup next year.
"What we did we didn't think would or could be so life-changing. It was unbelievable."
The second-biggest prize from Saturday's gambling promotion was $147,294.90 from a $64 bet in Christchurch and another winner took home $73,421.40 from an $8 bet.
Another Triple Trio with a guaranteed $500,000 pool will be run on Diamond Day at Ellerslie racecourse tomorrow.