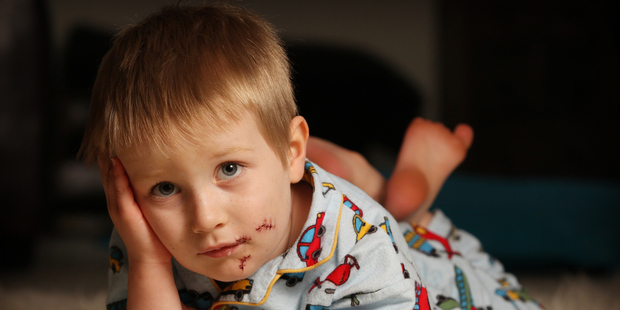 Parents of dog-attack victims say they relive the nightmare each time they hear of another child suffering horrific injuries when they are mauled by a dog.
Many are angry that the attacks are continuing and there doesn't appear to be anything that can prevent them - leading some to advocate imposing a ban on having young children around the most vicious breeds.
A number of people contacted the Herald with their stories following the attack on 7-year-old Sakurako Uehara, who suffered horrific facial injuries when she was mauled by four Staffordshire bull terrier cross dogs in Murupara on Monday afternoon.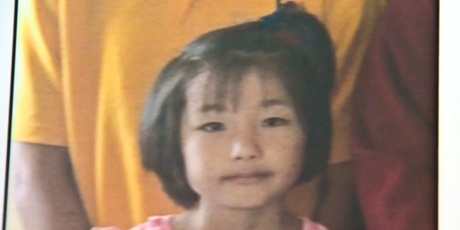 In yesterday's Herald, Carolina Anderson spoke of her anger that the attacks were still happening, 11 years after she was savaged as a 7-year-old in Auckland.
Aucklander Suzi Thorp's daughter Frankie Narbey was nearly 3 when an English bulldog Staffordshire cross attacked her at a neighbour's place in 2011.
"It just seems they get the faces," Ms Thorp said. "They're going for the throat but the child rolls over and they get the face."
Frankie was at the neighbour's feet when the attack occurred. "Without growling or warning it attacked."
Ms Thorp now believes all dogs should be kept away from pre-schoolers, and for breeds like the one that attacked Frankie, a complete ban.
"You just have to err on the side of caution each time. These dogs don't usually roam the streets and attack people - it's usually happening in someone's home."
It took the neighbour 40 seconds to get the dog's jaws open. "And she was right there. Imagine if she had gone to the clothesline and wasn't there. She [Frankie] would have been killed. It was trying to gut her. There were marks on her legs and tummy where it was kicking with its feet. It was really going for her."
Frankie had plastic surgery and may have more to completely remove the scar on her face. Ms Thorp says her daughter has bounced back.
Something that could be done was to make the process of buying dogs more transparent. "I'd start with the sale of these breeds on Trade Me. You don't know anything about blood lines [and] it's too easy to get hold of these dogs when you don't know anything about them."
The parents of Sakurako plan to address the media tomorrow about her progress. She remains under sedation in a critical but stable condition in the intensive care unit at Middlemore Hospital.
She was farewelling friends with her family at a semi-rural home when the attack occurred. They were due to fly back to Japan before returning to New Zealand to live. ACC has said she will receive cover for her medical costs, after the hospital initially said Sakurako did not qualify for state-funded care.
Sakurako was enrolled at Murupara's Maori immersion school Te Kura Kaupapa Motuhake o Tawhiuau and was expected to re-enrol for the 2015 year.
Local Government Minister Paula Bennett said it was too simplistic to focus on breeds and bloodlines when dealing with dog attacks. But she promised to look at the issue if that was found to be a factor in the attack on Sakurako.
"Dog attacks on children are always distressing and this was especially horrific, with four dogs savaging a defenceless wee girl. It is important that we understand what actually happened in this case."
The dogs' owners are co-operating with police but it is too early to say whether they will be charged.
The dogs were all destroyed after the attack.
Boy's scars heal but terror goes on
David Oliver's son Ben was 4 when he had his face bitten by a bull mastiff-great dane in 2011.
Ben needed plastic surgery and dozens of stitches to hold together four bites on his face, and although his physical scars have healed the memory of what happened won't go away.
"It's had a big effect on Ben and us as parents. We're still all frightened by big dogs."
Last week Ben was asked at school to write an assignment about his most frightening experience. "And he could recount every detail."
The family were at Titirangi village when the dog lunged at Ben. Mr Oliver said it had been difficult to move on when the dog's owners were battling the council to keep the animal alive.
His wife has been asked to go to court on Friday to give evidence at a hearing. "The dog is still alive ..."
The case initially went to the High Court, but is back with the district court.
Mr Oliver said Ben was now very wary around dogs.
"As parents you are too, because you can see the potential ... with big dogs and little kids. We still have owners saying 'oh, it's okay, it's never done it before', or 'they're okay with kids' ...They just don't realise."
Mr Oliver wanted big dogs to be muzzled in public or on leashes.
Other dog victims tell their stories
Katrina Smith
In April 2012 Katrina Smith was attacked by an American bulldog shar-pei cross that belonged to a man whose home she was employed to clean. The Dannevirke woman was leaving the property when the dog leapt at her.
"I was knocked to the ground by this dog and it had me by the head," she said.
"It just grabbed me by the face ... I just knew I had to escape. I had to get myself out of the situation because I have two children to live for."
As Mrs Smith ran, the dog came at her again. She suffered horrific facial injuries, a fractured and dislocated shoulder, a broken arm, irreparable nerve damage to her face and injuries to her eye.
She managed to get into her car and had to drive 2.5km for help. Two years on, she is still traumatised.
"I'm terrified of dogs now and that will probably never go away ..."
Mrs Smith wants aggressive breeds banned in New Zealand. The owner of the dog that savaged Mrs Smith was convicted and ordered to pay $5000 in emotional reparation.
Su Flavell
Su Flavell was walking her dog when a red nose pitbull "hurtled" out of a house and attacked her dog.
"It latched straight on to my dog around the neck and wouldn't let go."
A neighbour tried hitting it with a piece of wood but that only made it angrier.
"Then it went for me and had me for quite awhile. They were pulling its back legs and I was saying 'don't do that' because I was worried it would take a hunk from my arm."
She went home with a "huge gaping wound" on her arm.
"My view is if you want to own that breed of dog, have it properly contained and in case of an emergency be aware how to handle it," she said.
Georgia Williams
Georgia Williams, 21, was bitten by a dog as a child and is still affected by her ordeal.
"I was bitten by a rottweiler when I was 14 months old," she said.
"It bit me on my face ripping my cheek and punctured the side of my face near my eye. I had massive swelling. I had a great surgeon who spent a long time putting stitches in to prevent scarring. I still have a large scar on my cheek and near my eye."
How to help
Donations for Sakurako's family can be made via www.middlemorefoundation.org.nz
nzherald.co.nz
Have your say on dog attacks here: tinyurl.com/dogattackopinion.