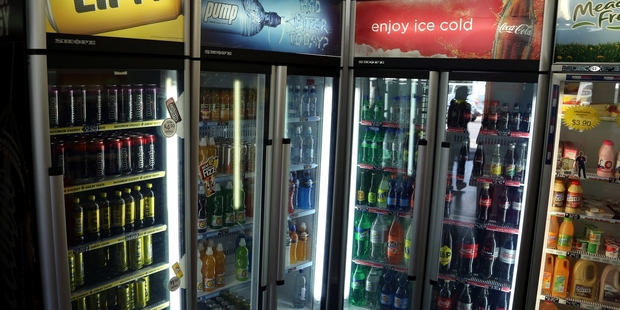 Fizzy drinks and other sweet-laden foods may be banned from sale at Wanganui Hospital.
The proposed change comes after fizzy drinks were taken off the menu at Nelson Marlborough District Health Board hospital shops and cafes.
It's thought to be a New Zealand first.
Whanganui DHB member Ray Stevens said he had asked for the ditching of sugar-sweetened beverages to be added to the next meeting's agenda.
"We are role models and we do set policies," Mr Stevens said.
"We've already started being the role models by having a smokefree campus."
He said he had no problem with the idea but would like it to go a bit further.
"If it's only the fizzy drinks, what about all the other stuff in the shops?
"Obesity comes with the sugar."
Mr Stevens said he received a reply confirming the move would be discussed in the next meeting.
The Nelson Mail reported last week sugary drinks were banned at Nelson and Wairau Hospitals to send a "clear message" about improving diet and health.
The paper said: "In what is being hailed as a national first, a change in the Nelson Marlborough District Health Board's healthy eating policy means that all drinks sweetened with sugar will be taken off the shelves at cafes and shops on hospital grounds. Soft drinks, sports drinks, energy drinks and flavoured milk are all forbidden after March 31. Fruit juices with no added sugar will not be affected."
The Mail reported the Nelson Hospital cafe already leaned towards healthy choices, stocking flavoured milks and smoothie products rather than soft drinks, but these would be removed as well under the policy.
For more articles from this region, go to Wanganui Chronicle