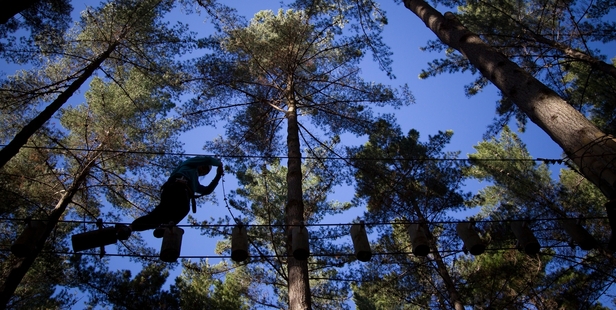 The wife of a man who fell to his death at a high-ropes adventure course believes regulation of the outdoor adventure industry may be needed.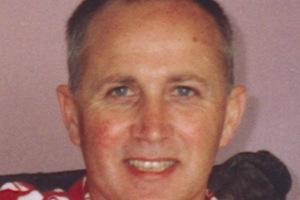 Clifford Paul Brabet, 57, fell almost 14m while taking part in a team-building day at Tree Adventures in the Woodhill Forest near Auckland last March.
Tree Adventures, the firm responsible for the course, was yesterday fined $24,500 and ordered to pay Mr Brabet's family $80,000 reparation.
A wire to which Mr Brabet was connected became unattached and he fell to his death just days before the company was to change its procedures, a move that would have saved him.
In the Waitakere District Court, Tree Adventures was sentenced on one charge of breaching the Health and Safety in Employment Act by failing to take all steps to ensure a hazard didn't harm Mr Brabet.
The company had pleaded guilty.
Mr Brabet's wife, Elizabeth Feyter, was also doing the course that day and saw what happened to her husband. She said she would like to see steps put in place so no other family suffered a similar tragedy.
"We are a great outdoor-pursuits nation and we hear about hot air ballooning and all these other outdoorsy accidents happening, and I don't know what sorts of things they've got in place," Ms Feyter said.
"I'd like some sort of regulation if that's what it takes ...
"At the end of the day I do hope something good happens out of it, something positive," she said.
"It can't happen again. I don't understand why it hasn't happened before because they weren't using the equipment as per the manufacturer's instructions. Does a normal man in the street know that when they go into the park?"
Ms Feyter said Tree Adventures gave an induction, but she wondered what people about to attempt an adventure course could do if what they were told was wrong.
Judge Jane Farish told the court Ms Feyter suffered significant psychological, financial and emotional impacts from Mr Brabet's death.
"The devastating loss was exacerbated by her witnessing the very tragic events of March 3," the judge said. "She said she lost a friend, companion, father figure and husband".
The company's lawyer, Peter Hunt, said Tree Adventures regretted what happened and had since taken a "responsible approach" and invested in safer systems. It closed the park for a month after Mr Brabet's death and co-operated with investigators.
However, the business was now struggling. "It's trading in a deficit and it's really just getting by."
The judge said that was understandable following what happened, but it had now reached the "gold standard" in safety.
Mr Brabet grew up in Auckland and worked as a computer and IT network administrator.
His death came two days before his 58th birthday. Outside court, company representatives handed a statement to media.
"Firstly I would like to reiterate that throughout this entire investigation process our heartfelt condolences and thoughts have continued to be with Mr Brabet's family and friends. We hope that the resolution of this investigation can offer them some small closure," the statement said.
The company had always regarded the safety of visitors as its "number one priority" and since Mr Brabet's death it had introduced equipment called "Clic-it".