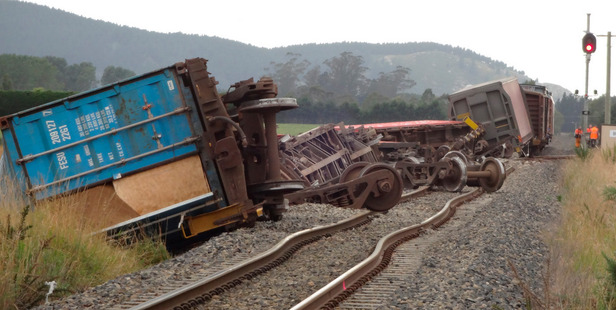 An investigation is under way following a large derailment near Palmerston, north of Dunedin, this morning.
A southbound freight train with 20 wagons - including meat product and by-product - derailed around 5am.
Nine wagons derailed and remain on their side, with a crane arriving shortly to re-rail them, a KiwiRail spokeswoman said.
The driver - the only person on board - was uninjured in the incident, the cause of which was still being investigated, she said.
Track damage meant the main trunk line would be closed for 24 hours, affecting around a dozen services.
Do you know more? Send your story, photos or video here.