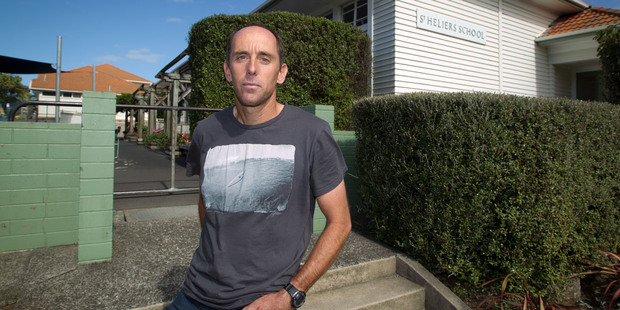 The Secular Education Network is not anti-Christian as Dr Paul Moon's article (February 13) suggests; it includes dozens of Christian people (including myself). But it is anti-child-evangelism. It is pro-education, pro-tolerance of other belief systems, pro-human-rights. And it lives in the 21st century.
Dr Moon's facts about Bible in Schools are all about missionary endeavours pre-1877, when New Zealand settled for a secular education system.
He forgets the Maori backlash against missionaries for the way their culture was denigrated. He skips over the following 137 years including the Waitangi Tribunal and tries to re-establish Christian dominance. Such dominance is now an anachronism, preserved mainly in Bible in Schools.
He gives credit to the Secular Education Network for forcing St Heliers School to capitulate. Thank you, but we didn't do it alone. The initiative came from a dozen parents at the school, focused by Roy Warren, Melissa Muirhead and Maheen Mudannayake.
SEN were cheerleaders.
Roy Warren deserves major credit for the "tag wrestling" tactic, which is now attracting attention in other parts of New Zealand and Australia: he filed a complaint with the Human Rights Commission, then, before the mediation was complete, Melissa filed another, then Maheen filed a complaint to the school board. A triple-whammy.
But these three would not have changed the school board's decision unless its members already had sympathy with our goal, and they did!
This surprising fact has not been picked up by the media, but it is shown in the letter the school sent to parents announcing its decision. It gave five reasons; our campaign was down at number four.
As an educator, Dr Moon should note the first reason:
"Increased curriculum requirements that are generating a greater workload on teachers in order to meet National Standards requirements."
Paraphrasing that: St Heliers' main reason for dropping religious instruction from classroom time was that it didn't warrant prime education time. In terms of a 2009 Human Rights Commission guideline, the programme at St Heliers was "religious instruction" (a programme that promotes a single religion), not "religious education" (a programme that treats a number of religions fairly and objectively). So the programme at St Heliers was not education at all, so the board moved it out of school time.
Dr Moon should also note the board's second reason:
"Ongoing changes in the New Zealand population that mean it is increasingly difficult for CRE (the RI syllabus promoted by the Churches 'Education' Commission) to meet the needs of children and families from diverse backgrounds."
This is the history lesson Dr Moon is ignoring: the decline of the dominance of Christianity in New Zealand over the past century.
I did a survey of New Zealand state primary schools last year, and it found 66 schools in New Zealand had pulled out of religious instruction in the preceding two years.
Last year's Census was another history lesson, showing that more than 50 per cent of our population no longer identify themselves as Christian.
So the St Heliers objectors are not "a small minority" of parents; they are a small minority of vocal parents, among a majority of non-Christian people who are afraid to stand up and be counted - or unaware how bad religious instruction really is.
Dr Moon dismisses RI as "innocuous". It's not; it denigrates non-Christians, and so does his article.
David Hines is the public relations officer for the Secular Education Network.