They came in the thousands, some from as far as America, others from the South Island and Wellington, in costumes ranging from Osama bin Laden, Superman to Alice in Wonderland.
They came to support their favourite club, but more importantly to party.
Fans are giving the NRL Auckland Nines an excellent report card, with many describing the event as "awesome".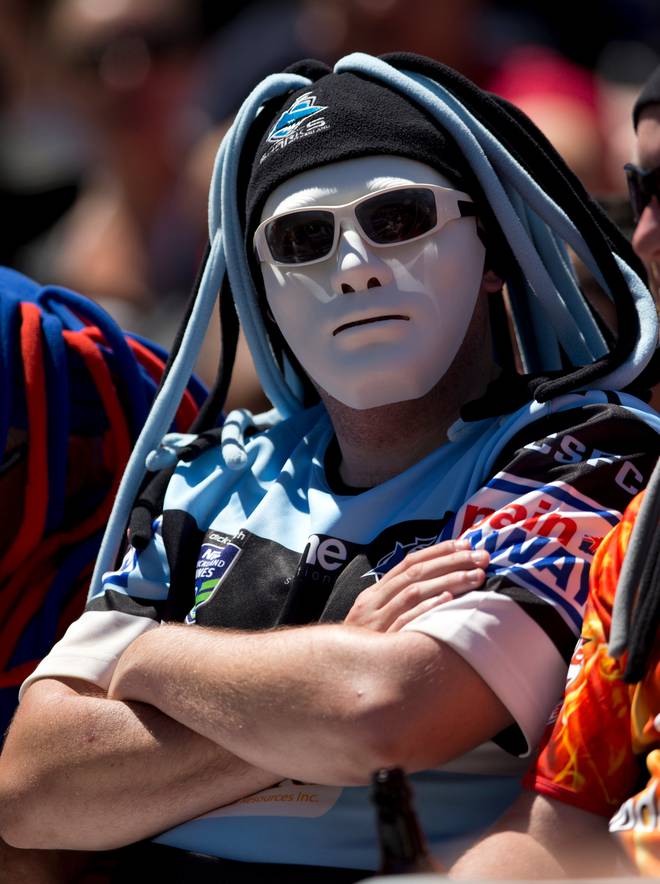 Andrew Bailey, 35, a Broncos fan from Hamilton, said: "It's simply awesome, to see all 16 clubs in one venue."
Tony Paki, 41, a Warriors fan who flew in from Christchurch, agreed. "Auckland's turned on a good show and the atmosphere is simply amazing."
Another Warriors fan, Tau Horomona, 60, who came dressed as Superman, thinks the Nines is better than the Sevens.
"For a first-time event this is just awesome, mate," he said.
"I would say it's better than the Sevens, and I think it's just gonna get better."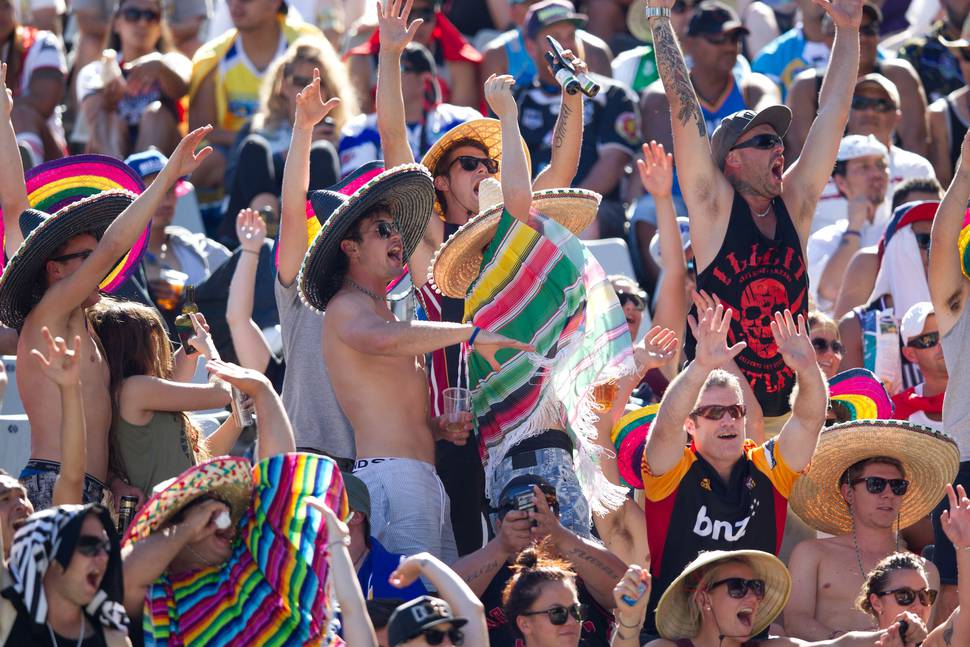 Paulina De Cruz, 42, a tourist from California, said she came because her friend got her a ticket as she was a huge American Football fan.
"They think this might get me hooked on rugby, and you know what, they may be right."
Mrs De Cruz said she was impressed at how well behaved the fans were.
"It's a great party here, but it's not too wild, and I'd feel safe bringing kids along."
Wellingtonian Ramona Jones, 26, however, felt the Nines still had some way to go to to match the Sevens.
"It's great, but it still lacks the character of the Sevens, and can't decide if it's a league game or a party-type event like the Sevens."
In the lead-up to the semifinals, chants of "Warriors, Warriors" filled the stadium and crazy applause greeted the team as they came on to the field.
The chants and flag waving continued at half-time among hopeful fans even though the Cowboys were leading 4-0.
However, it was the Cowboys fans' turn to go crazy when it became apparent in the final minutes that it was not going to be the Warriors' day.
In defeat, the Warriors were applauded and they received a standing ovation as they left the field.
Disappointed fan Andy Lefao said he had expected the Warriors to win.
"The Nines suit their style of play, and I came expecting them to lift the trophy," he said.
However, Kate Hunter felt the team had done their best in the inaugural tournament. "They've put on a good show, and getting to the semis was a bonus."
Just half the crowd remained for the finals, and victory for the Cowboys was received with a mix of cheers -and jeers- from the crowd.
Helped by the fact that a bulk of the Warriors fans had already left, it took barely 10 minutes for the crowd to stream out of Eden Park.