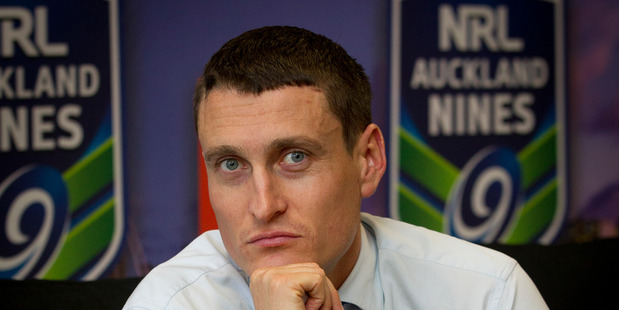 Organisers of NRL Auckland Nines are trying to get tickets removed from Trade Me as scalpers start cashing in on New Zealand's bumper event calendar.
NRL Auckland Nines event organiser David Higgins, of Duco Events, said the company was in discussions with the online auction site over removing all tickets listed for the event.
"We're against [scalping] and we are discouraging it just to be fair to the fans and the paying public, so we have contacted Trade Me and we're in discussions to ask them to remove Nines tickets from the site."
Trade Me's head of trust and safety, Jon Duffy, said the company had no problems with people selling the tickets through the site, and there were several listed yesterday.
Bids ranged from $100 to $300 for single two-day passes, and up to $600 for groups of four two-day passes.
"We have no issue with people selling tickets for the Auckland Nines event through Trade Me, and the event is not covered under the Major Events Management Act so onselling tickets for this event is considered legal," Mr Duffy said.
There were also close to 30 listed on ticket reselling site Viagogo, which has been enjoying growing popularity since coming to New Zealand eight months ago.
Viagogo was also a popular place to resell tickets to the Rolling Stones' sold-out Auckland gig. One listing asked $22,000 for a stage-side seat.
Alex Levenson, who heads Viagogo in the Asia Pacific region, said the US-founded site that operates in more than 50 countries offered a "ticket or money back" guarantee.
Sales were not auctions and there was a delay between the buyer purchasing the tickets and the seller receiving the money, he said.
"When someone lists a ticket for sale and it sells and they send the ticket to the buyer, we don't pay them out the money until eight days after the event.
"So that disincentivises anyone from selling fake tickets or not fulfilling an order."