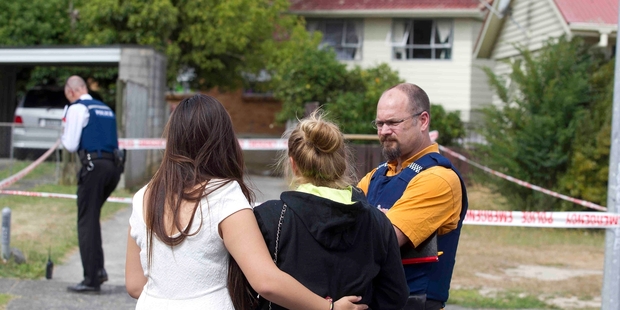 An emotional crowd gathered outside a Hamilton house where a 38-year-old man died following an assault yesterday.
The small group hugged and comforted each other while neighbours also gathered to watch police investigators piece together the series of events leading up to the man's death that afternoon.
An elderly neighbour told the Herald she heard a man had been stabbed but police refused to comment on details.
A solo mother was understood to have lived at the address with her teenaged and young children. Her car remained parked outside the long driveway leading to the crime scene.
Detective Senior Sergeant Nigel Keall said emergency services were called to a Chartwell address shortly before 2pm.
"Ambulance staff were treating a 38-year-old man at the address for significant injuries, however despite their efforts the victim died at the scene.
"A homicide investigation is now under way and a scene examination is about to commence."
Police would like to hear from anyone in the area of Winstone Ave, Chartwell, between 1pm and 2pm who may have seen or noticed anything suspicious.