Extraordinary demand for Anzac Day symbols expected as World War I centenary approaches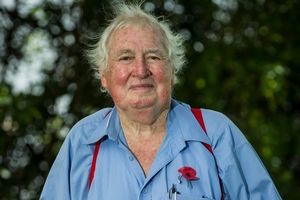 The RSA is looking for new suppliers of poppies as record-breaking demand is anticipated for the centenary of World War I.
A war of words broke out when annual production of more than a million of the Anzac Day symbols was shifted from New Zealand to Australia two years ago.
Christchurch RSA had made the poppies since 1931. There was uproar among some RSAs over the move to Victoria-based company Cash's Pty Ltd, when it emerged materials were being sourced from China to keep the price down.
The contract expires in June and the RSA national body is seeking tenders for another three-year deal. It has not ruled out the possibility of production being moved back to New Zealand.
"Understandably there was a debate the last time over poppy parts coming from China," David Moger, RSA chief executive, said. "At the time it was a difficult but necessary decision. Our key driver was to raise as much money as possible for our veterans and their families and whether the poppies are made in New Zealand or elsewhere, that is our main driver again.
"The centenary of the start of World War I happens later in the year and there is massive interest. We expect sales of poppies to be at record-breaking levels in 2015, so we have to get it right."
Michael Murphy, 77, from Takapuna, Auckland, served in the New Zealand Navy for more than 20 years. He was involved in the Malayan conflict in the 1950s and survived nuclear testing programmes at Christmas Island. He said he didn't mind where the poppies came from, as long as the RSA got a good deal.
Murphy said many veterans were unhappy about recent squabbling over where the poppies should be produced. "Petty infighting among RSAs does not do anyone any good," he said."We have to consider commercial realities and get the best deal for our members."
Moger said Kiwi and overseas companies had expressed interest but a final decision would be made by an independent panel. It is believed Chinese-sourced poppies cost about 15 cents each, while New Zealand versions used to cost double that.
Christchurch RSA president Pete Dawson indicated a bid to win back the contract was being considered.
"We would very much like to see the poppies return to New Zealand," he said.
"We haven't walked away from this because there is too much history there."