Sporting achievements, our internal standing and even the national anthem make many people proud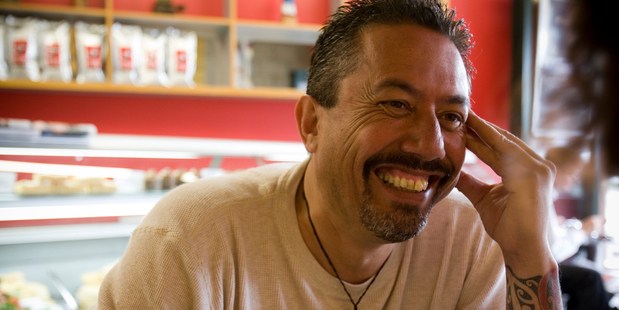 Kiwis have a lot to be proud about and patriotism runs deep, a survey reveals in this fourth of a five-part Herald series on what it is to be a Kiwi.
Surprisingly it is the haka that stirs up feelings of pride ahead of Maori culture as a whole, the Colmar Brunton questionnaire shows.
Of the 1,009 respondents, 23 per cent said they were not particularly proud of Maori culture, in contrast to the 45 per cent who were very proud of the haka.
Most noticeably 68 per cent were extremely proud of New Zealand's sporting achievements, 48 per cent were proud of the country's international standing and 47 per cent of the national anthem.
Patriotism was higher among people over 60. They were more likely to be proud of the New Zealand flag while under-30s were less likely to appreciate it.
The scales tipped when it came to same-sex marriage with the over-60s not in favour and those under 30, and all women, more likely to be very proud of the new law.
More than 60 per cent of people were very proud of New Zealand's freedom of speech, gender equality (47 per cent), and liberal thinking (37 per cent).
But when it came to racial equality 23 per cent did not feel much pride.
Minister for Maori Affairs Pita Sharples said the haka was a symbol of recognition in Maori culture.
Dr Sharples said it was important to have these symbols and among Maori the love of the culture and kapa haka (Maori performing arts) was strong.
"They're brought up with it, totally brought up with it and it's a symbol of a whole lifestyle. What's really happening here is they're picking an obvious sign [in the haka] to be Maori.
"Because a lot of the kids and adults don't speak Maori. That's why it's important to have opportunities and symbols which unite Maori."
New Zealand Story Group acting chairman Peter Chrisp thinks Maori culture is more important to being a Kiwi than most people realise.
The New Zealand Story Group spent months interviewing more than 200 people from 40 businesses across the country including Air New Zealand and Zespri to discover key Kiwi attributes and create a story which would help sell those business products to overseas markets.
Mr Chrisp said kaitiaki, our hospitality and care for the land and its people, integrity or mana, our stand against nuclear weapons and apartheid, the low level of corruption, and Kiwi ingenuity were the attributes that shone through.
"Put them all together and that's when you get our distinctiveness. We've got a powerful story to tell."
Restoring Ka Mate helped strengthen cultural pride - King
When All Black Wayne "Buck" Shelford revived the Ka Mate haka in the late 1980s by teaching his teammates how to perform it properly, the comedian and entertainer Mike King said: "He took it from a whole lot of white guys dancing at a disco and turned it into what it should be".
King, of Te Mahurehure in Northland, said the haka stirred up so many emotions because it was one of the only parts of Maori culture that many Kiwis understood. "Pakeha are allowed to do it. It's the part of the culture that we feel like we are allowed to own. It's a shared pride."
He said ultimately everyone wanted to be connected but many felt they didn't have "permission".
"The haka gives us permission."
Generations of New Zealanders "rejected" Maori culture because they felt incapable of learning it and "no one wants to look foolish. They don't understand what is going on".
However, King, who now helps bullied children in schools, said he believed Maori culture was rising up.
"We are the most united that we have ever been. This is where the haka and the New Zealand national anthem in Maori bridge those gaps.
"It gives us a chance to put ourselves in the other culture's shoes and give ourselves a shared sense of pride."
The 51-year-old said his generation was now "tolerating" Maori culture where once they were against it.
He said Shelford revitalised the haka - which up until the 1987 Rugby World Cup had only been performed before tests in other countries - when he gave his fellow All Blacks "permission" to perform it.
"And how did he give them permission? He made them understand what the haka was. This is a challenge to those people over there. This is where I'm from. And once you know what you are doing, suddenly you have got the greatest power in the world."