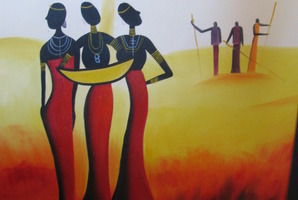 Stories happening across our regions today include: Rotorua residents are being targeted at home in a art scam and a Westshore resident has offered a $5k reward for the capture of the burglars that robbed his house.
Rotorua residents have been targeted in an alleged scam involving people posing as art students.
A Westshore resident is offering a $5000 reward for the apprehension and conviction of the burglars who ransacked his home.
A man from Okaihau has been saved by a technicality from being the first Northlander to have his car crushed under boy-racer legislation.
A Papamoa drug dealer caught with a substantial amount of cannabis and cash, a ticklist of what customers owed and a cut down .22 rifle is behind bars.
A Wanganui man was warned to let go of a life-long feud or face jail time.
Finally, Farmers are being warned to remain vigilant with stock thefts on the rise and the cannabis harvesting season soon to start.