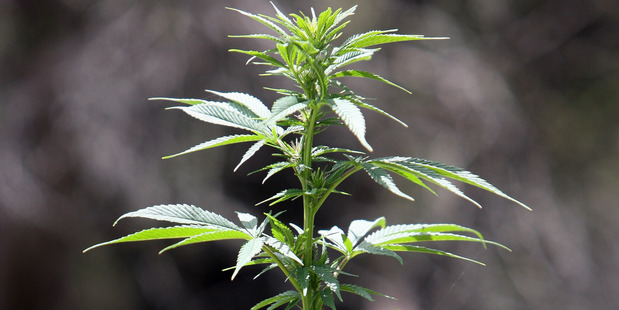 A Papamoa drug dealer caught with a substantial amount of cannabis and cash, a ticklist of what customers owed and a cut down .22 rifle is behind bars after being refused bail.
Aron Anthony Elder, 36, pleaded guilty to joint charges of possession of cannabis for supply, selling cannabis, and unlawful possession of a firearm in Tauranga District Court yesterday.
The summary of facts reveals that when police searched a Hartford Ave address occupied by Elder on August 29 last year they found a Countdown cooler bag in one room containing numerous items, including 24 bags of the cannabis weighing a total of 768 grams.
Also inside the Countdown bag were two large ziplock bags containing a further 120 grams of cannabis, an empty box of ziplock bags which held another 10 grams, a cut down .22 Ruger rifle, a black coloured pistol grip and seven rounds of .22 ammunition
Stored under the cooler bag was another container with 81 grams of cannabis, and located next to it was a belt bag which held a tick list with 13 names and dollar values for each individual.
Inside another room police found a further 15 grams of cannabis head material, $11,209.10 cash, and a set of electronic scales.
A male associate of Elder, who is also facing the same charges, has denied the offences and has elected trial by jury. The other man is due back in court on March 20 for a trial callover hearing.
Elder's lawyer Michael Toner urged Judge Peter Rollo to grant his client bail pending sentencing on February 25 because he has a full-time job and had already taken some rehabilitative steps.
But Judge Rollo told Elder that given the gravity of the admitted offences and the strong likelihood of a prison sentence he could only bail him if there were compelling reasons to do so.
Judge Rollo said in all the circumstances it was not appropriate to free him on bail.
While he was calling for a home detention report no promises were being made that would be the final outcome, the judge said.