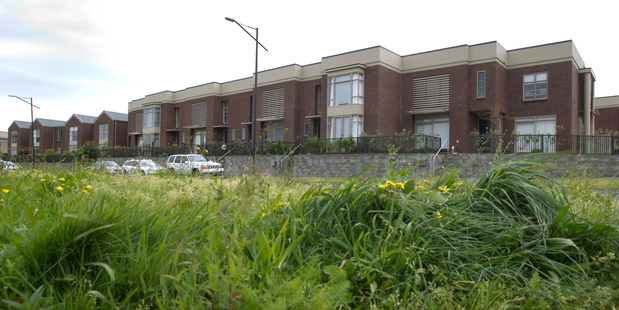 Stop moaning and take a mower to your berm this summer - that's the message to those in the old Auckland City from those canvassed in the latest Herald-DigiPoll survey.
The issue of who should be responsible for mowing grass verges outside residential properties became a hot issue during recent council elections.
Some residents have refused to mow their berm in protest, others have voiced dismay over the overgrown states of some streets, and one man has replaced the grass with a patch of corn.
But a Herald-DigiPoll survey, weighted to reflect New Zealand's population spread, shows 59.5 per cent believe mowing berms should be the responsibility of the householder. Thirty-four per cent of respondents said the local council should do the job, and nearly 7 per cent said they did not know.
This year, Auckland Council voted to save $3 million by not cutting grass berms in the old Auckland City area from July.
The vote brought the Auckland City area into line with the other six territorial councils that make up the Super City, which did not mow berms.
While Mayor Len Brown backed the change, rival candidate John Palino vowed to restart the mowers, saying he was sick of driving around the old Auckland City area and seeing untidy grass verges.
Auckland City ward councillor Mike Lee was also opposed to the change. Yesterday, he said residents in the ward had paid in their rates to have their berms mowed, and that had not changed.
"They are still paying, and they ain't being mowed. That's the problem, that's the issue ... they made no adjustment or deduction for that, and they should."
Mr Lee said the mowing of berms would continue to be an issue in local politics within the ward. The city's intensification would add to the problem, he said.
"Who is going to be the one who buys the lawnmower if you're living in some apartment block? It's all a bit odd."
If a roadside verge becomes too overgrown, Auckland Transport will assess it for maintenance, and the organisation considers possible exemptions on a case-by-case basis.
An Auckland Transport spokesman said most Aucklanders had always maintained their berms and that had not changed. The Herald-DigiPoll survey showed most people were happy "to do their bit".
"Auckland Transport would move in and mow a berm if it became a fire hazard, was providing a refuge for pests and rodents, the grass was obstructing visibility, pest plants were spreading or there were safety issues."
The survey of 750 people was taken between December 9 and 17 and has a margin of error of 3.6 per cent.
The data is weighted based on Statistics NZ population estimates.