Fisherman airlifted to hospital after fish's barb just misses an artery in his leg.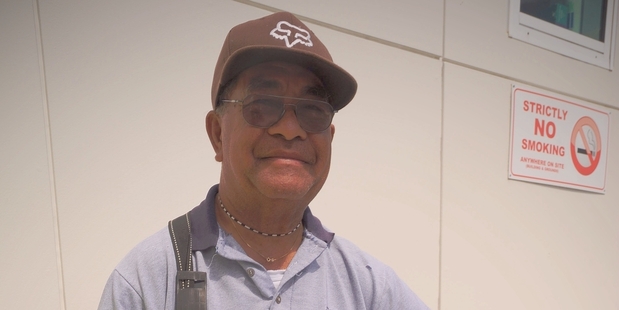 Blood poured from a gaping leg wound after a fisherman was struck by the tail of stingray on a charter boat yesterday morning.
Kalaunitama Kalauni was stung as he tried to free his hook after landing the 1m fish while on a boat trip with a group of mates in the Kaipara Harbour.
The 65-year-old, from West Harbour, Auckland, ripped the barb from above his left knee and endured an agonising 45-minute journey back to shore.
"The pain was incredible and I lost a lot of blood," Kalauni told the Herald on Sunday. "I was worried because I had heard about other people getting very sick or killed after being stung by one of those fish.
"My mates kept going on about the Australian TV wildlife guy Steve Irwin who died after being attacked by a stingray, and that was preying on my mind."
Crew aboard the charter rushed to bandage Kalauni's leg and called emergency services to meet them when the vessel landed at Shelly Beach. "I was using a line and not a rod when I caught the stingray and it just caught me with its tail," Kalauni said.
"As soon as I felt the sting I tore the barb out - it had gone in about 2.5cm - and that is when the blood just kept coming ... it wouldn't stop.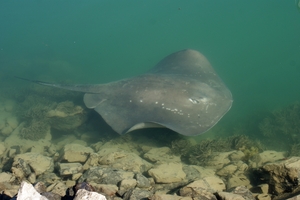 "I couldn't stand up. I kept drinking water and tried to stay positive. The back of my jeans was caked in blood and I was pretty worried. I have been fishing for more than 30 years and nothing like this has happened before."
Reg Thirkettle, skipper of the boat, believed Kalauni had handled the stingray the wrong way after he had pulled it aboard.
"The barb went in pretty close to an artery, which was a concern, so we got back ashore as quickly as we could," Thirkettle said. "The guy was okay at first but he was pretty crook and had a nasty gash on his leg by the time we got to dry land."
The grandfather of five was flown to North Shore Hospital by the Westpac helicopter when it reached Shelly Beach. Kalauni was allowed home in the early evening. "The man was stretchered off the boat because he was in so much pain," said Helensville volunteer fire chief Ian Osborne. "He had been bleeding badly."