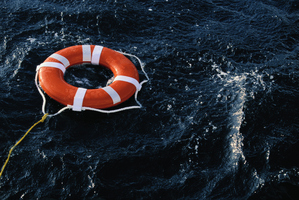 The search for a 79-year-old fisherman missing since a boat capsized off the Kaikoura coastline yesterday morning resumed at first light today.
A large team of searchers were joined by the Police Dive Squad yesterday afternoon and the divers were back in the water at 7am today.
Shorelines searches were also under way, police said.
The missing man has been named as local man Auguste Robin Reinke.
The body of his companion, Ronald Clarence Monk, 75, of Kaikoura, was found on the shoreline near their upturned boat yesterday morning.
More than 20 people, boats, a fixed wing aircraft and a helicopter were involved in yesterday's search for Mr Reinke, police said.
The pair set off in an almost 5 metre boat about 7am yesterday to check crayfish pots.
About 8.15am another boat found their semi-submerged vessel in Whaler's Bay, near Kaikoura, police said.
Police and the Coastguard were alerted shortly after 9am and about 9.30am the body of Mr Monk was found on the shoreline, about 200 metres from the stricken vessel.
Yesterday the dive squad located a number of items from the boat and these have been taken for further examination.
The boat was towed to shore yesterday afternoon and would be examined by police investigators and Maritime New Zealand.
- APNZ