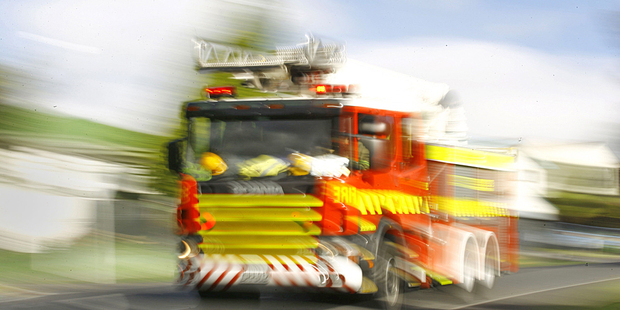 The death of a 6-year-old girl in a house fire in Auckland today has led to calls for matches to be kept away from children.
The blaze in Oranga Ave, Onehunga, was first reported at 4.40pm.
The New Zealand Fire Service said the girl's death was a tragic reminder to keep matches out of the hands of children.
"The fire was started by a three-year-old playing upstairs with matches. The fire quickly took hold and set off a smoke alarm,'' said National Manager Fire Investigation and Arson, Peter Wilding.
A 10-year-old ran up and dragged the toddler to safety and those in the house made it outside and called 111, he said.
"It is very sad that the 6-year-old was unable to be rescued.''
Mr Wilding said he was deeply sympathetic toward the family.
"This is a dreadful time for them and we are grateful there were working smoke alarms installed - the early warning and the quick thinking of an older child undoubtedly saved the lives of other people in the house.''
Mr Wilding said matches and lighters should always be kept out of the reach of children.
"We have had a large number of incidents in the past few years where children playing with matches or lighters have been badly burned or had very narrow escapes. Some children are fascinated by fire and it is important for any parent who notices any type of fire play to contact the Fire Service.
"We have a very effective and successful programme that teaches children the consequences of fire and in most cases, they end the behaviour.''
It had been more than three years since a child died in a house fire in New Zealand, Mr Wilding said.
The girl's death has been reported to the coroner, police said.
- APNZ