When our cities are more dangerous than some of the world's trouble-spots, we have to accept we have a problem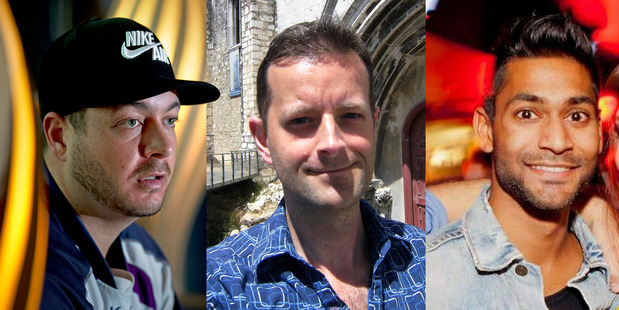 The lawyer for the young man convicted of the 2011 manslaughter of a Wellington journalist went before the Court of Appeal this week to try to get his client's sentence and minimum parole period reduced.
Phillip Cottrell was walking to his inner-city flat after a night shift at Radio New Zealand when he was attacked.
He died of a serious head injury. Nicho Allan Waipuka, 19 at the time, was acquitted of murder, but found guilty of manslaughter.
The trial judge observed that the attack was carried out for the dual purpose of recreation and robbery, and was very close to murder.
Waipuka's lawyer argued that the sentence should have been ten years rather than almost 13, and that his client should have been eligible for parole after serving half, rather than the two-thirds minimum imposed by the judge.
In other words, the lawyer believes five years' jail time is about right for an unprovoked attack with fatal consequences.
Fate at its most random awaited Tarun Asthana outside a McDonald's in downtown Auckland.
The 25-year-old, who was studying to be a primary school teacher, died of a serious head injury this month after being punched and falling heavily. A 27-year-old naval rating has been charged with manslaughter.
Asthana clung to life for three days after the attack. He wasn't a celebrity, so there was no candlelit vigil outside the hospital where he lay dying, as was the case after cricketer Jesse Ryder was attacked outside a Christchurch bar in March.
He suffered head and lung injuries and spent 56 hours in an induced coma.
Ryder was lucky and he knows it.
"We've all heard the stories of guys hitting their heads and dying after being punched," he told an interviewer last month.
"I look back and think I'm lucky to be alive."
We might have all heard the stories, but some people either haven't got the message or don't give enough of a damn about their fellow men to heed it.
It's hard to know which is more terrifying - that there are young men in our midst whose default setting seems to be to take ultra-violent offence to negligible, if not imaginary, provocations; that they think it's cool or manly to hit people who aren't expecting to be hit or aren't even aware that trouble is brewing; or that we have a sub-culture of thugs and cowards who king-hit strangers for the fun of it.
My 22-year-old nephew has just returned from an 18-month adventure traversing 32 countries in Europe, the Middle East, Africa and Asia.
He studied in Israel, travelled to places that are euphemistically referred to as "trouble spots" - Palestine, Lebanon, Syria - and spent six months hitch-hiking through East Africa from Cairo to Cape Town, Some of the material in his blog is reminiscent of the famous "tears in rain" monologue delivered by the dying replicant Roy Batty (Rutger Hauer) at the end of Blade Runner, Ridley Scott's mesmerising blend of science fiction and neo-noir: "I've seen things you people wouldn't believe - attack ships on fire off the shoulder of Orion. I've watched c-beams glitter in the dark near the Tannhauser Gate ..."
My nephew went on horseback to a rave in the desert outside Cairo and danced on the sand.
He swam in the Ganges, watching bodies burn on wooden mattresses. In Nepal he hiked for a week to a glacier lake and got drunk when forced to take part in a Sherpa dance ritual.
It was all eye-opening, but not always uplifting. He was arbitrarily arrested three times, mugged in Ethiopia and Johannesburg and caught up in campus riots.
He was often uncomfortably close to gunfire and mortar exchanges and was threatened at gunpoint by an al-Qaeda affiliate jihadist in Syria.
He witnessed horrible police brutality and abuse in Nepal.
But his worst physical experience of the past 18 months occurred last Saturday night in central Wellington.
As he was walking home around 1am, he was approached by three youths in their late teens wanting him to share his cigarettes. He declined.
They responded by calling him "a hippie c***". (My nephew has an enviable mane of hair and full beard.) He suggested they remove themselves from the vicinity and proceeded to follow his own advice.
He heard footsteps behind him, was punched in the face and fell to the ground.
Luckily there were policemen across the road, otherwise who knows how many times he would have been kicked in the head.
When our children are more likely to encounter random violence on our city streets than in the world's trouble spots, I think we can safely say we have a problem.
Debate on this article is now closed.