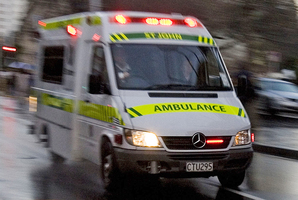 Police have named the Canterbury youth who was killed early yesterday after a vehicle hit him.
He was Joshua Jamie Gardiner, of Woodend, north of Christchurch.
The 17-year-old was lying asleep on a semi-rural road on the outskirts of Rangiora when he was struck by a four-wheel drive vehicle, about 3.40am, Senior Sergeant Malcolm Johnston said.
He had been socialising with friends in Rangiora on Wednesday evening.
"He had subsequently travelled by bicycle towards Woodend, but abandoned the bicycle on Boys Road," Mr Johnston said. "He appears to have fallen asleep on the road some 400 metres from where the bicycle was left."
Alcohol may have been a contributing factor, Mr Johnston said.
Yesterday, Mr Johnston said it appeared the driver of the vehicle did not see the man, who was wearing dark clothing, lying on the road.
"This was a 100 kilometre an hour area, and conditions were good apart from a light fog at the time," he said.
"The driver is obviously extremely distraught over the incident."
- APNZ