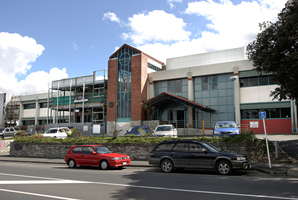 A sickness beneficiary who allegedly possessed sexually-explicit images of pre-teen girls told police his computer contained thousands of images of "redheads", a court has heard.
Paul Fraser, 51, of Kaitaia, pleaded not guilty in the Whangarei District Court yesterday to 10 charges of possessing objectionable material and elected a judge-alone trial.
Fraser was spoken to by police during Operation Sledgehammer in October 2009 after Interpol alerted New Zealand police about objectionable images being downloaded in this country from a Croatian website.
Giving evidence in court yesterday, Detective Edward Evans said he executed a warrant at Fraser's rented property in Kaitaia and questioned him on whether he had any objectionable material.
He said Fraser's reply was that he possessed pictures of girls on his computer only.
Mr Evans said Fraser told him that he loved redheads and had thousands of pictures of them.
He also said that while watching pornography, he found sexually-explicit images of pre-teen girls and instead of closing them, he saved the pictures of his favourites.
Asked how many pre-teen images he had downloaded on to his computer, Fraser mentioned 30, 40, 50 before saying he never really counted them.
During the search, Fraser said he had been downloading the images over the past three years, Mr Evans said.
After a question and answer session in the lounge, police and an analyst then went into his bedroom to examine the images on his computer.
When asked if he agreed the images were objectionable, Fraser initially said most of the girls were just posing before admitting "Yeah I can't lie because they are there. Yeah they are there, you're right".
Fraser said most of the girls were 10 to 12 and maybe 13-years-old and that it was sometimes hard to tell their age.
After the conversation, Mr Evans asked Fraser whether he wished to say anything else.
Fraser replied he viewed the images through pop ups and the only stupid thing was that he saved them.
Crown prosecutor Moana Jarman-Taylor told Judge Duncan Harvey the images supported and promoted the sexual exploitation of children.
Defence lawyer John Watson asked Mr Evans why he chose to question Fraser at his home rather than at the police station.
Mr Evans said he thought it was more prudent and that he was guided by a police analyst who advised him on the type of questions to ask Fraser.
The trial is expected to finish tomorrow.
For more articles from this region, go to Northern Advocate