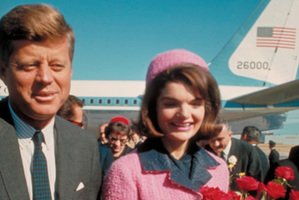 Stunning photo emerges after 30 years on an Auckland desk
An unpublished photo of President John F. Kennedy minutes before his assassination sat on a desk in a Mission Bay home for 30 years.
The photo, snapped by Kiwi man H. Warner King, will run on the front cover of the November 25 issue of Time magazine.
It is 50 years this week since Kennedy's murder shocked the world.
Close and clear, King's photo shows Kennedy and his smiling wife, Jackie, riding in the motorcade about 4km from the central Dallas street where the President's life was taken by a bullet to the brain.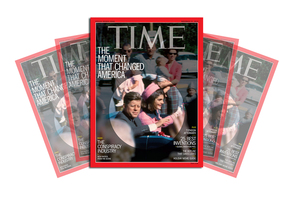 King died in 2005 and his daughter Sonia contacted Time, her father's favourite magazine, and sold the first rights to publish the photo.
Speaking from her Dallas home yesterday, Sonia King said her father was a private man, but would be proud to see his photo on the cover.
"His were very good images," she said.
"He had been a street photographer for a while in New Zealand and he was really quite good at it.
"There probably are not that many previously unpublished images on Kodachrome slide film, shot quite close, by someone who knew what they were doing."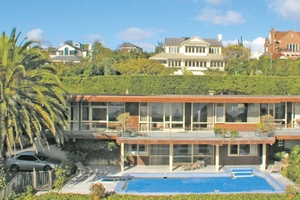 The cover photo was among about eight her father took with his Leica camera of the motorcade and, later, the site of the assassination.
Her father snapped Kennedy's car as it raced to Parkland Hospital after the shooting, but destroyed the slides out of respect for Kennedy, she said.
King, who escaped Nazi Germany in 1936 aged 13 by moving to New Zealand, was deeply affected by the assassination, Sonia King said. "We were enamoured by the Kennedys. My dad talked about it for a long time."
For years afterwards the wholesale jeweller would only write the suburb, not the city of Dallas, the family lived in when checking into hotels. "It wasn't shame. It was shock that it could have happened where we lived." He never forgot that day.