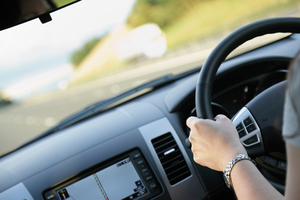 A swift crackdown is expected on what the New Zealand Taxi Federation calls illegal and unacceptable moonlighting by unqualified Dunedin drivers charging fees, having passengers buy them petrol, or accepting donations for their services.
Members of the "Dunedin sober drivers" Facebook group say their service is safer than walking and cheaper than a taxi, but the federation says they are operating illegally to make a quick dollar.
Federation executive director Tim Reddish said there had been crackdowns in response to unlicensed taxis operating in Hamilton and Palmerston North, and he now expected one in Dunedin.
Whether the ride was given in exchange for petrol, donations, or cash, it was still considered a reward, making the practice illegal if the driver was not properly licensed to carry passengers.
"The law talks about this. They're being rewarded. It's illegal, and it has got to be stopped."
New Zealand Transport Agency manager for transport officers Dermot Harris said while efforts to stop drink-driving were applauded in general, there were safety concerns around people using unlicensed transport services, whose members were unlikely to be subjected to background checks and relevant testing.
"The NZ Transport Agency is aware of concerns relating to the local sober driver services being offered on Facebook. The Transport Agency understands the concerns being raised by local taxi operators, and we will be discussing the issue further with the taxi industry, police and others," he said.
The Facebook group has more than 1800 members.
Posts over the last fortnight include offers of rides to Wingatui racecourse for the races, as well as requests for rides between such places as Mornington, Green Island, Corstorphine and Halfway Bush.
Recent posts also include advertisements of cheap rides with accompanying cellphone numbers.
Group member Jessica Brooks said many young people could not afford taxis, especially to places like Mosgiel, and a less costly sober driver meant young people could avoid a dangerous walk home alone at night.
There was also the wait to consider, as sometimes 40 or 50 people could be waiting at a taxi stand without the prospect of getting a taxi quickly, she said.
"I can see why the taxi drivers would be angry, but it's a good thing for the young people."
When asked if she had charged for rides, she said "I haven't charged. I have accepted donations."
She said she did not advertise for paying clients, but knew of people who did.
A group member who wished to stay anonymous said he had made about $70 - "it wasn't a huge amount" - by taking three or four groups out to Wingatui racecourse for Melbourne Cup race day on Tuesday.
He was the only person he knew of charging for rides that day, and said the market at the event was dominated by registered taxis.
Group member Simon Pearce said most of the people he picked up did not have enough money for a taxi, and getting a ride was less dangerous than walking.
He said he left the issue of reimbursement open to whatever the passenger decided, because "they'd do the same for us if we needed a ride home".
He said he had taken money for rides, but did not think of it as charging.