We must rub out contradictions on cruelty from government to court and teach our young to respect all life.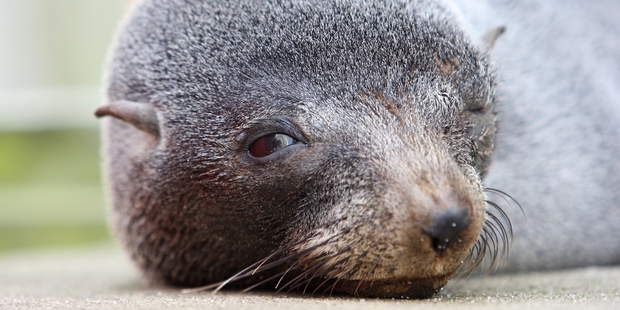 Jemaal Large and Jason Godsiff waited until after dark, took galvanised steel pipes from their vehicles and bludgeoned 23 seals to death by inflicting crushed skulls and open wounds on them. Eight of the animals were pups. Some of the seals took several days to die, lying helpless and wounded on the beach near Kaikoura.
Both men have now been convicted under the Animal Welfare Act 1999 of wilfully ill-treating animals causing death.
In addition to the sheer brutality of the attack on defenceless animals, there are a number of other profoundly disturbing features of this case.
First, Godsiff pleaded guilty at an early stage but Large battled through the courts and was eventually convicted on only two of the three charges he faced. The judge found him not guilty of the charge relating to the seal pups as he said that the Crown had not proved beyond reasonable doubt that they suffered pain or distress. As the pups' skulls were soft and undeveloped, it was possible that they had been pulverised with one blow and the animals had died instantly without suffering pain.
That finding completely ignores the fear and emotional distress the pups would have suffered, witnessing their mothers being clubbed to death and waiting fearfully to experience a similar fate. How could they possibly have failed to suffer distress?
Secondly, the maximum penalty available for the offences was five years' jail. However, when Large was sentenced last week he received the same penalty as Godsiff: eight months' home detention and 200 hours' community work.
This continues a lengthy pattern of the judiciary imposing very lenient penalties in animal cruelty cases. Judge Mill initially sentenced Godsiff to two years' jail, acknowledging the seriousness of the offending, but that sentence was overturned by the High Court.
The Animal Welfare Act has been in force for almost 13 years and the harshest penalty ever imposed in that time was a two-year jail term. That was an exception as, in almost all animal cruelty cases, offenders receive community-based sentences. This is despite Parliament in 2010 increasing the maximum penalties for these offences to signal to judges that MPs and the community wanted a tougher approach.
Judges commonly send extremely mixed messages to perpetrators of wilful ill-treatment of animals. On the one hand, they state that their actions are abhorrent and deterrence and denunciation are required, but they undermine those words by imposing lenient penalties.
Cruelty to animals should be regarded as unacceptable in its own right. In addition to that, it should be viewed seriously because of the now well-established links between cruelty to animals and domestic violence.
Thirdly, Large and Godsiff clubbed the seals to death because they believed the animals were pests. The pair had worked on a salmon farm and regarded the seals as nuisances and competitors for fish.
Godsiff grew up on a farm and was used to shooting rabbits, possums and feral goats. He regarded the seals as being in the same category.
Seals are in fact protected under the Marine Mammals Protection Act 1978, but the fact that Large and Godsiff believed that it was acceptable to beat them to death demonstrates the importance of teaching respect for all living beings.
At present, we distinguish - arbitrarily - between animals which we regard as "pests" and those which we view as being of use to humans.
That contradiction is clearly illustrated by recent media statements both by the Conservation Minister and by his department.
On September 25, 2013, Nick Smith announced a $10 bounty on great white butterflies. School children were encouraged to spend their holidays killing butterflies and would be rewarded with money for the slaughter.
On the following day, Dr Smith released a media statement welcoming Large's conviction for killing the seals.
Dr Smith called the offences obscene crimes that needed to be prosecuted to send a clear message that senseless and deliberate violence against animals would not be tolerated.
Plainly, that statement is completely at odds with Dr Smith's call a day earlier for children to eradicate butterflies.
Similarly, the minister on September 27 called for sightings of red-vented bulbuls to be reported so the birds could be eradicated. Yet on October 11 and 29, the department urged care around whio chicks and kotuku ngutupapa.
So-called pests are simply animals in locations which do not suit humans. This is not the fault of the animals - it is humans who took animals to parts of the world in which they did not previously live. Yet it is animals who pay the price for that folly. We spend millions each year poisoning, trapping and killing animals in slow and tremendously cruel ways.
Is it therefore any wonder that a young man who grew up on a farm, learning animal killing at an early age, would think that bashing seals to death was normal and acceptable behaviour?
We need to teach children - and others - that violence towards all living creatures is unacceptable.
Catriona MacLennan is a barrister and spokesperson for The Link (New Zealand), an organisation highlighting the links between animal cruelty and domestic violence.