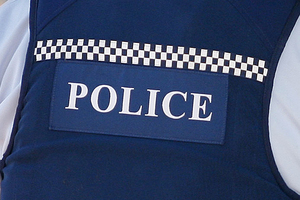 A victim of an indecent assault at an Auckland supermarket has been asked to come forward by police after the arrest of a man in connection with similar assaults.
Three women were assaulted in and around the Countdown Supermarket at Lynnmall last Wednesday about 4pm, police said.
Two of the victims raised the alarm with security guards, and as they watched the offender he sat down on a bench outside the supermarket.
However, another woman then unknowingly sat down next to the man who quickly began talking to her and then without warning reached around and touched her indecently.
The incident was captured on CCTV footage and was also witnessed by the first two victims.
However, the third woman had left by the time police arrived.
Waitakere police Detective Sergeant Eugene Pickett said a man was arrested at the scene and had since been charged with several offences including indecent assault, but said they would still like to speak to the woman.
"This is a distressing and upsetting thing to experience, and we are keen to offer this lady our support and any help she may need.
"As part of that process we would also like to speak with her to assist our ongoing investigation into this man.
"We'd really encourage this woman to come forward and speak with us as soon as possible."
The alleged offender is due to appear at Waitakere District Court tomorrow morning.
Anyone who suffered a similar experience or had any further information was advised to contact Henderson Police on (09) 839 0629 or Crimestoppers anonymously on 0800 555 111.
The man was decribed as 71 but possibly appears younger, with an Eastern European accent, wearing a lot of gold jewellery, including gold neck chain, watches, bracelet, medium height and maybe driving a dark-coloured European sedan.
- APNZ