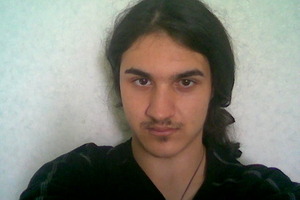 Family members of Javed Mills experienced a "nightmare of diabolic proportions" as details of his violent death emerged, a court heard today.
The 25-year-old's incomplete skeleton was found at a property in Mt Wellington, Auckland in September 2011 as demolition work was scheduled to begin.
His killer and former flatmate, James Cooper, 25, was today sentenced at the High Court in Auckland to more than eight years in prison for charges stemming from the death.
Cooper, who was 21 at the time, did not dispute his involvement and pleaded guilty to covering it up. But he denied murder and claimed he killed Mr Mills accidentally in self-defence. In August, a jury found Cooper not guilty of murder but guilty of manslaughter.
Victim impact statements from the family of Mr Mills read in court today detailed how difficult Mr Mills' death, the resulting police investigation and ongoing court proceedings had been.
A statement from his mother Lichelle Mills, who sat in the public gallery with her husband Peter Mair, said her eldest son had been taken in an act of "senseless, deliberate aggression".
"I was forced to endure eight long months of absolute agony before I could finally lay Javed to rest with the respect he deserved."
It was a "nightmare of diabolic proportions", she stated.
Her son was living in the downstairs den of Cooper's parents' house when the pair got into a fight in July 2009.
He was beaten to death in a small shed at the back of the Barrack Rd property.
Over the next two years Cooper took various steps to cover up the death. This included keeping his body in a small crawlspace in the den, moving the remains around, posing as Mr Mills on social media while messaging his family and friends, and using Mr Mills bankcard to withdraw his WINZ benefit each week and spend it.
A statement from Mr Mills' uncle, Brent Mills, said news of his nephew's death left him bedridden and unable to function.
"The following days after were a living hell. My whole body was in shock and I couldn't move without great pain.
"I still to this day suffer from the trauma inflicted on our family and friends from this callous act," he said in his statement.
Mr Mills' younger brother, Tarek Rahman, said in his victim impact statement details of his brother's death and the cover-up made him "sick to his stomach".
Justice Christopher Allan said he accepted Cooper's expression of remorse before handing down a sentence of four years and three months in jail for the manslaughter offence and four years for perverting the course of justice.
The terms will be served cumulatively, meaning Cooper will spend more than eight years in prison.
- APNZ