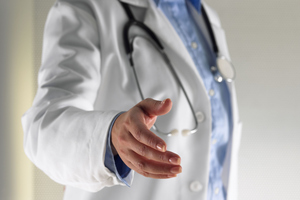 An Auckland pharmacist selling drugs to overseas patients dispensed high quantities of medicines used to treat conditions such as schizophrenia, bipolar disorder, and major depression, a tribunal heard today.
The pharmacist is appearing before the Health Practitioners Disciplinary Tribunal in relation to selling prescription drugs over the internet.
The Professional Conduct Committee (PCC) of the Pharmacy Council has alleged the sales breached the council's code of ethics and the council statement on supplying drugs over the internet.
Pharmacist and Council professional standards advisor Barbara Moore told the tribunal the quantities of drugs dispensed to some patients were concerning.
They included large amounts of Risperdal, used to treat acute and chronic psychoses, including schizophrenia.
"In my experience as a pharmacist these are very large quantities and more than what would be expected,'' Ms Moore said.
"A pharmacist who is presented with a prescription for these medications and in these quantities, at a minimum, would be expected to provide a high level of counselling to the patient or their carer, on an ongoing basis.''
The tribunal heard medical details about the patients, along with an overseas prescription, were available to the pharmacist and a New Zealand doctor through an online portal.
The doctor would authorise the pharmacist to create a computer prescription, which the doctor would later sign, and the drugs would be posted to the overseas patient.
The doctor was paid about a third of the dispensing fee.
In December 2009 alone the overseas sales generated more than $47,000 for the pharmacist, the tribunal heard.
Pharmacists are not prohibited from selling drugs over the internet, but Ms Moore gave evidence that the level of service provided must be the same as that in a face-to-face consultation.
She said pharmacists should also not dispense prescription medicines for overseas patients that have been prescribed by an overseas doctor, including cases where the prescription has been countersigned by a New Zealand registered prescriber.
During crossexamination, counsel for the pharmacist, Alistair Darroch, questioned Ms Moore over the definition of countersigned, and whether that would include a New Zealand doctor creating a new prescription.
He said the drugs were all repeat prescriptions for chronic conditions, and questioned whether the level of service needed was as high as for a first prescription.
Names of both medical professionals are suppressed. The doctor has appeared before the Medical Council in relation to the same matter.
The hearing continues.
- APNZ