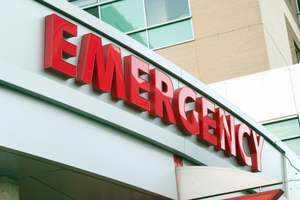 A Wellington man has died and a woman has been injured after their car went off the road and crashed down a bank.
The 69-year-old man was with his younger brother and his partner when they crashed in the early hours of the morning in Tawa.
Police said they were called to the crash at 3.42am.
Porirua sergeant Maurice Parker said the car appeared to have left Main Rd Tawa, gone down a five-to-six-metre bank and crashed into a factory.
It was not yet known whether the driver had died from injuries sustained in the crash, or had suffered a medical condition resulting in his death, Mr Parker said.
The woman had a cut to her forehead and broke her wrist in the crash. Her partner was uninjured. Both were understood to be in their mid 50s.
There was no alcohol involved and all three occupants were wearing seatbelts, Mr Parker said.
The police serious crash unit, fire service and ambulance also attended, and the road was closed for about four hours for the scene examination.
"It doesn't look like the road or weather was a factor," Mr Parker said.
A report on the crash was being prepared for the coroner, he said.
- APNZ